As a lot of you know, I love styling and getting creative with what I wear. A lot of times I hear, "you have so many cute clothes." And though I do have some really fun pieces, I don't have as many as people think. I am able to mix up my pieces with accessories, which can totally change an outfit.
So, instead of coming on here with my favorite summer outfit picks (which would just be really broad and hard to do), I thought I would share some accessories that can really make your outfits unique and different.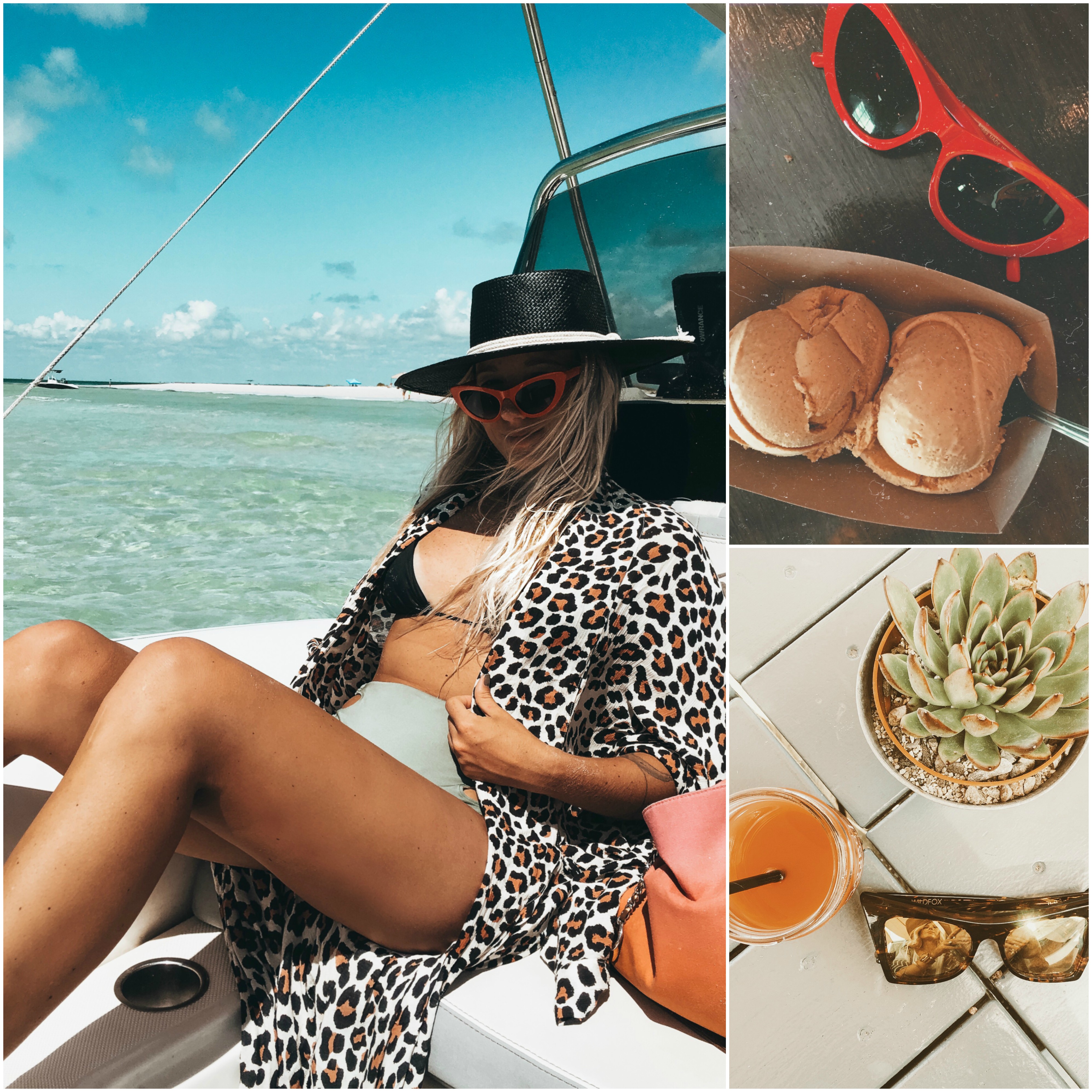 Sunglasses
Summer is a great time to step out of your comfort zone. Trust me, I love a good simple pair of black sunglasses just as much as you do, but just adding a pop of color or fun shape can really step up your outfit and overall vibe (I know, not my preferred word- but it was all I could come up with). If you want to stay in budget, check out Cotton On sunglasses for some unique options. If you're open to spending more, check out Wildfox Couture (pictured bottom right). They have such COOL sunglasses and I always always get compliments when I wear mine.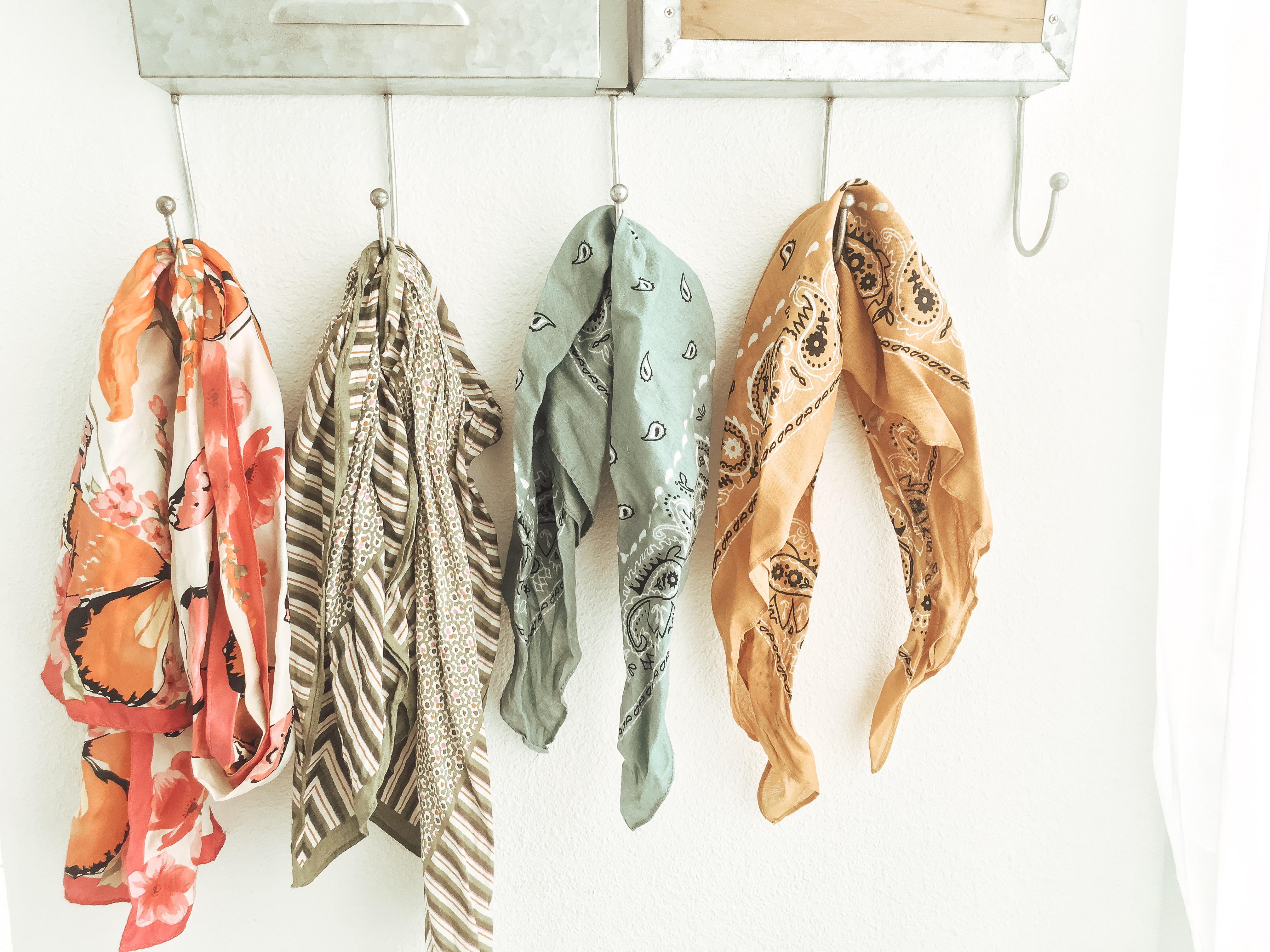 2. Hair Scarves
I LOVE wearing a scarf or bandana in my hair in the summer- especially since it's so hot out. Pull your hair up and tie it as a headband, or braid your hair and tie it at the top or bottom. The possibilities are endless. I could wear a plain white tshirt and shorts, but rock a fun scarf/bandana in my hair and people freak out about my outfit. It's just about being creative- and there's so much inspiration out there on Pinterest etc. that you don't actually have to come up with inspo yourself. Target has really cute scarves right now. I get my bandanas for $1 at walmart.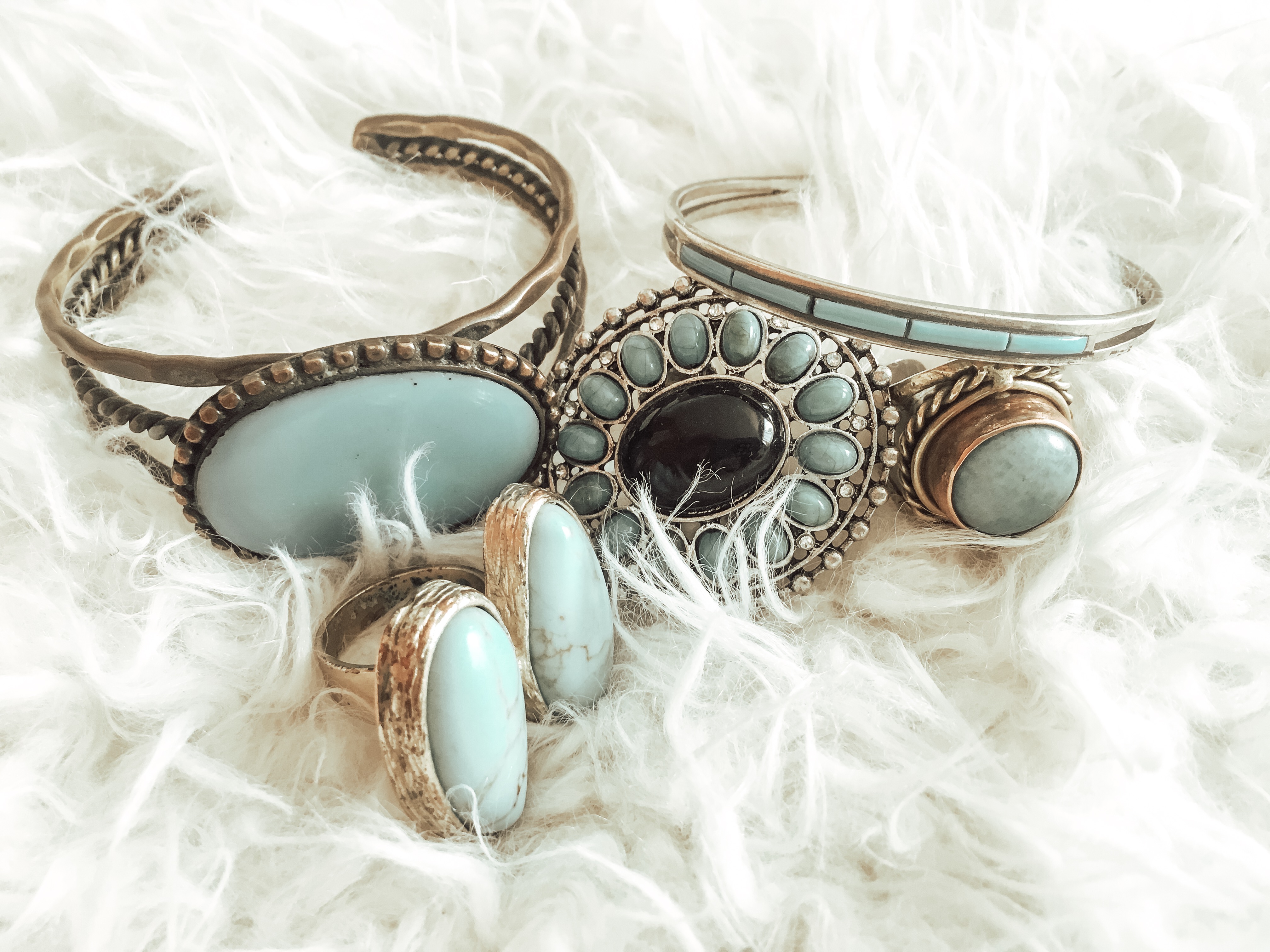 3. Jewelry
>> Turquoise jewelry in the summer is just so good. It looks so good with white clothing and a glow to the skin from a long beach day. I just love it. Good turquoise jewelry is hard to find, and I typically score at boutiques and random shops. Etsy might be the best place to find some unique ones.
>> I always wear earrings a lot more in the summer because my hair is up more and my ears are exposed. Leather earrings are so timeless- and I think it's important to me that they are lightweight and unique – makes the rest of my outfit easy to figure out. AHA Crafted makes some of my FAVORITE pieces. I have a few pairs and always seem to reach for them. They are super lightweight and timeless. I love the Desert Daughter and Abalone Due Revolve!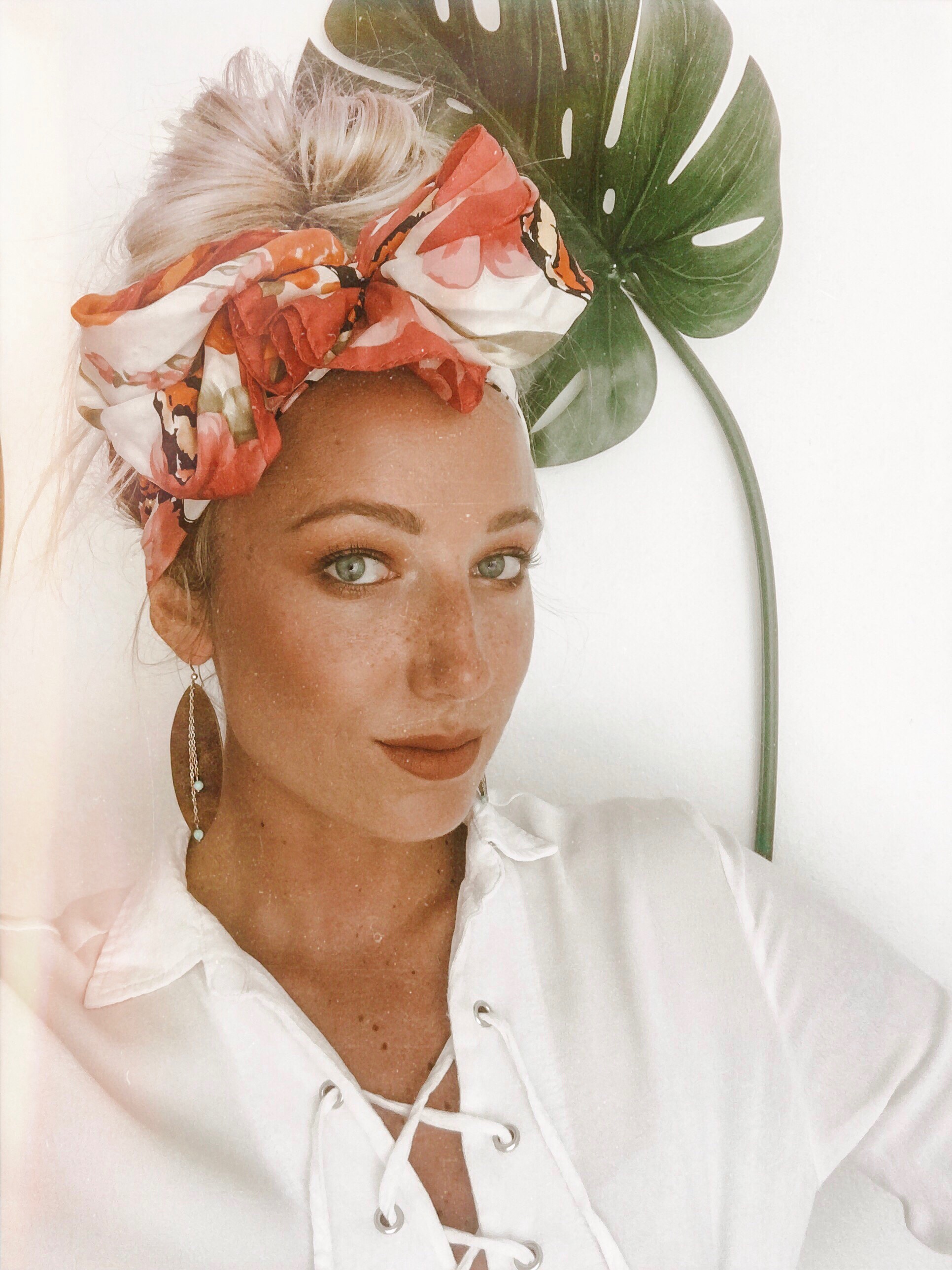 >> I love the layered necklace look for summer. And I LOVE that shell necklaces are making a comeback. I shared a picture of me wearing this necklace from Brianne Cossette Etsy shop and you all LOST it. Trust me… I did too. It's actual perfection and one of my favorite necklaces ever. You could literally wear a simple tank top with this and turn into a salty bombshell in a second. That's why I love accessories- they are game changers… and typically more affordable than unique clothing.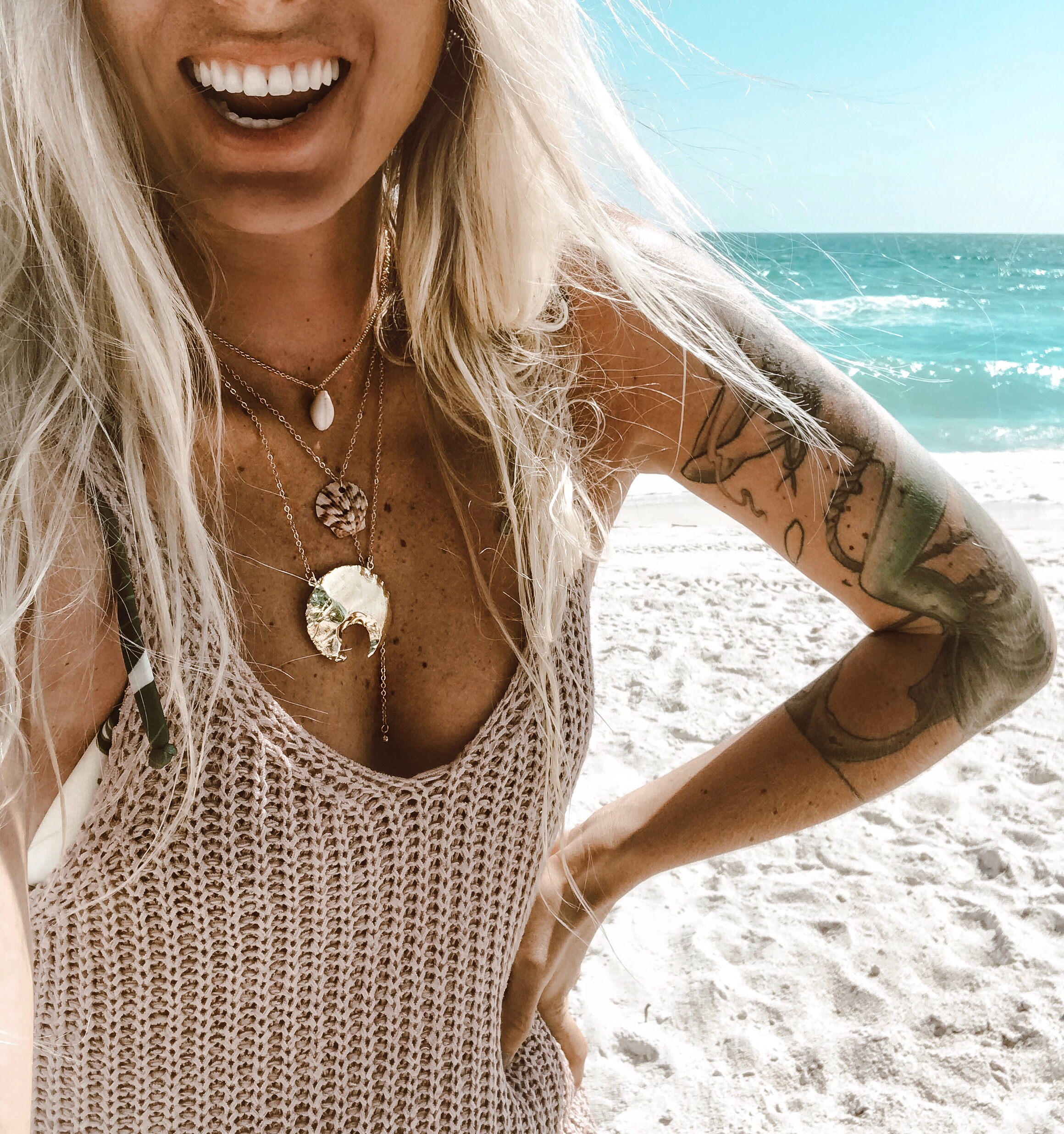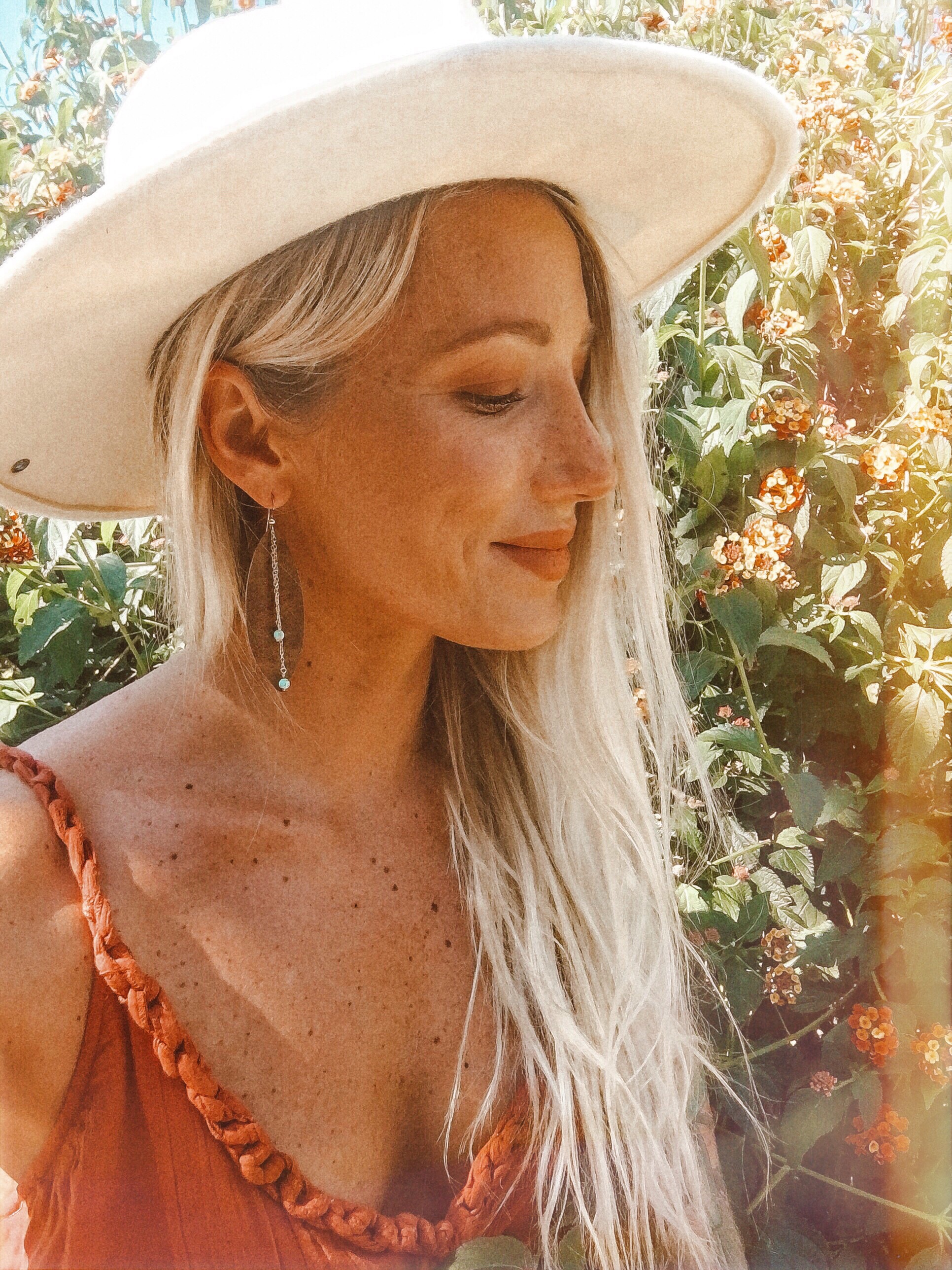 4. Hats
Are you tired of hearing me talk about hats? haha. I don't see that changing anytime soon. It's summer… which means I'm putting away my black hats and my lighter ones are coming out. This one from Peter Grimm Hats is going to be one of my favs this summer. I also plan on snagging the Namiko for the beach.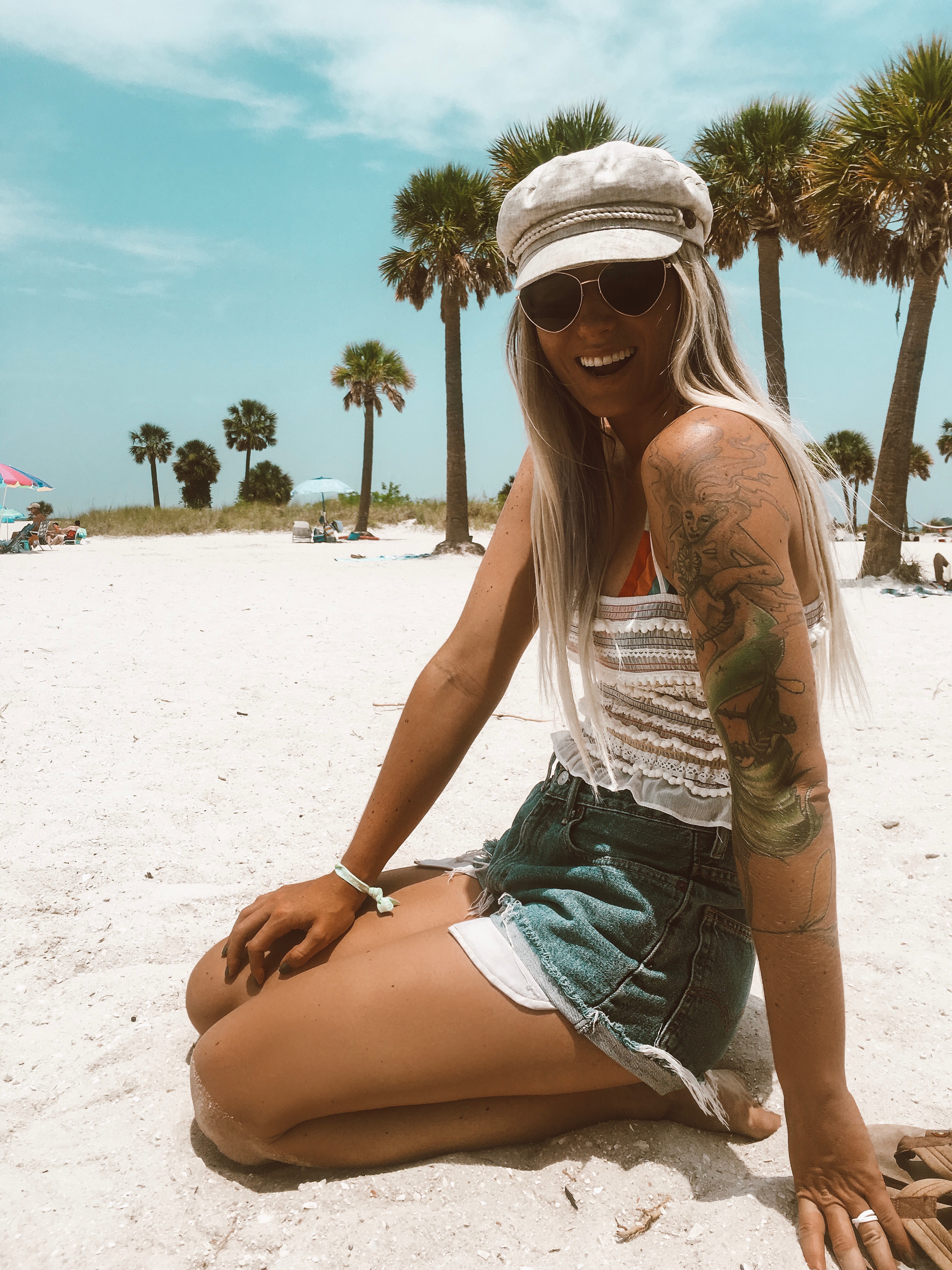 Newsboy caps are also another style I'll be wearing all summer. They are lightweight, but still calm the bad hair days while adding major style points. Here's an affordable one that would be SO cute for summer.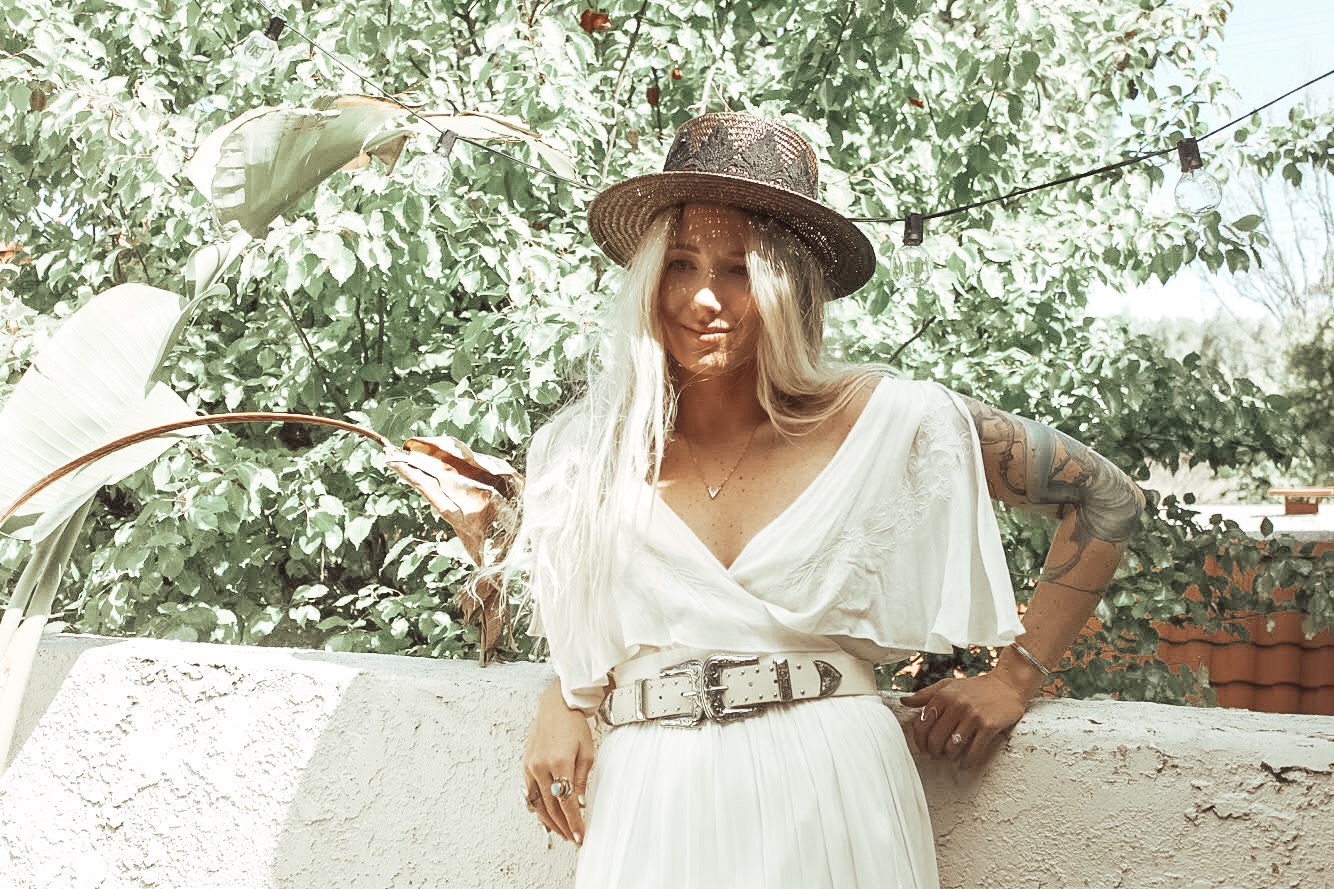 5. Belts & Bags
I know everyone loves their black Gucci belts (LOL), but it's time to switch things out for summer. Cream and white belts are so fun and can spice up a dress or pair of jean shorts/pants. Free People has a mixture of affordable and high end belts. This off white double buckle one is just so rad and was only $15 on sale from their website. I think it's gone now, but they always have sales so keep an eye out.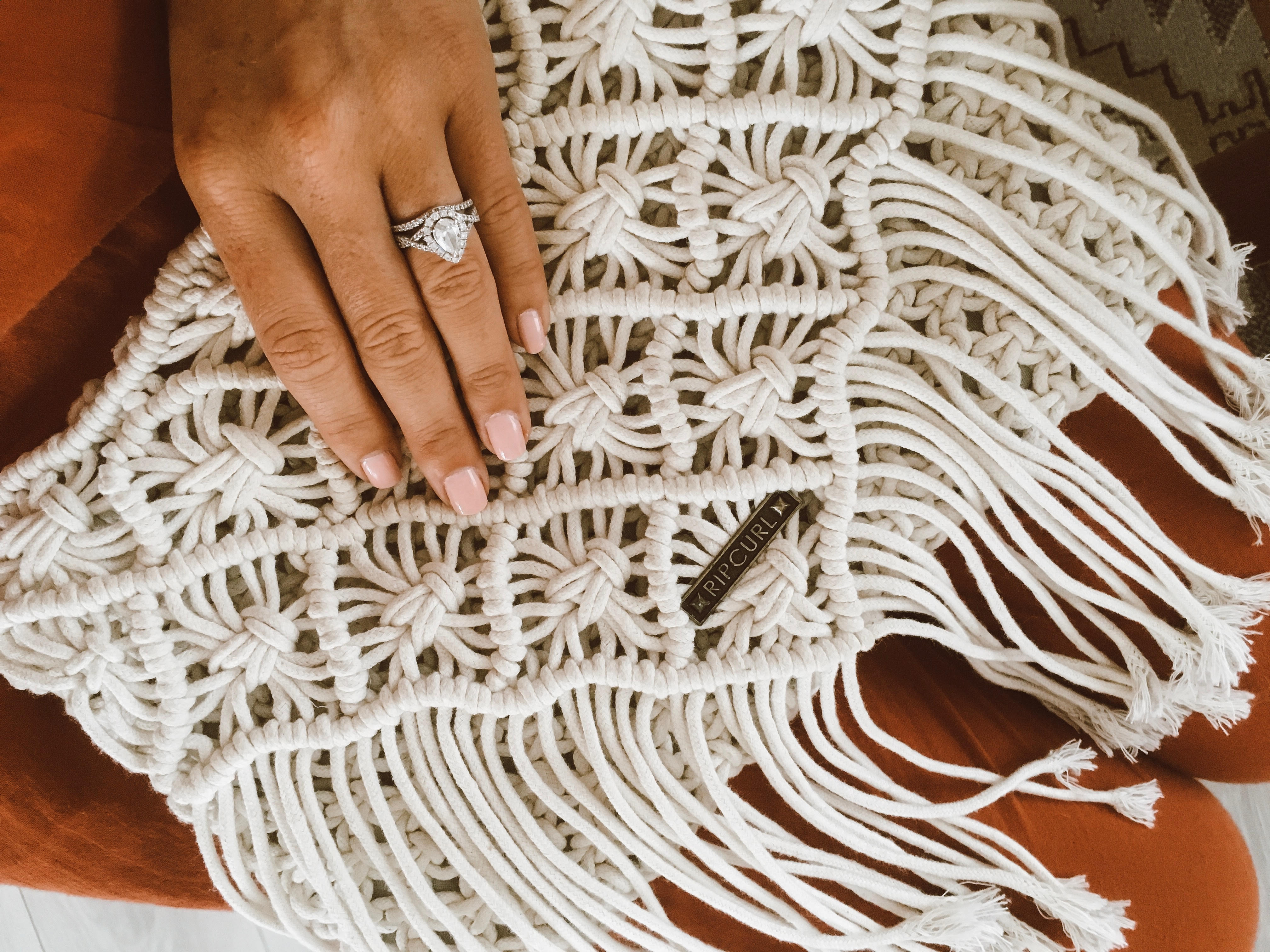 Get out of a boring style funk by adding in a fun clutch. I scored this macrame Rip Curl clutch from a warehouse sale for $5. This one from Amazon is cute too!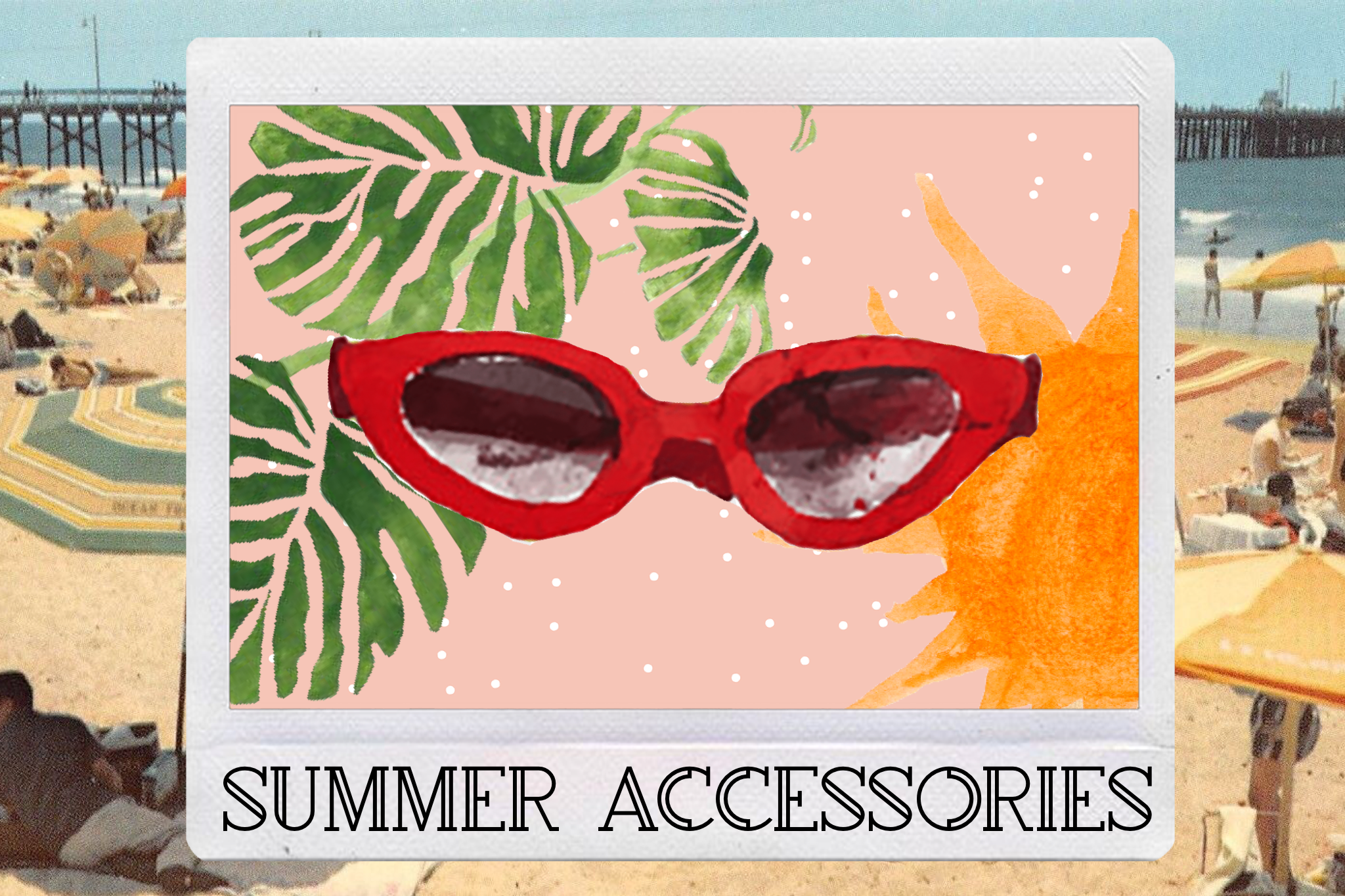 I hope that was a quick and fun read for you all and maybe will ease your mind next time you try to curate the perfect outfit. It's all about the accessories!
xoxo
Ashley