It's the most wonderful time of the year- especially in California. It's been in the 70s and 80s most of December but that wasn't going to hold us back from taking some cheesy Christmas family photos.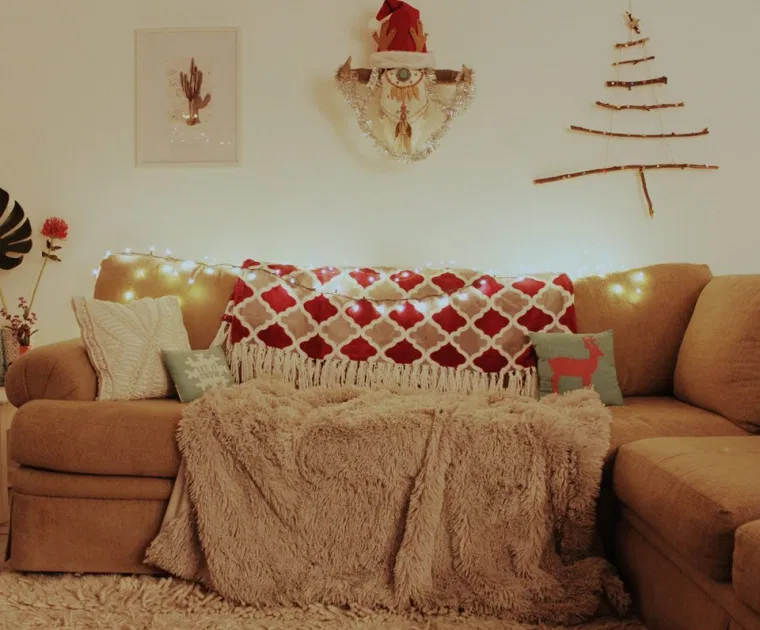 We decided to take our photos in our living room- being as it's our first Christmas in our new home. We put our Canon on a tripod and simply set a few self timers and voila!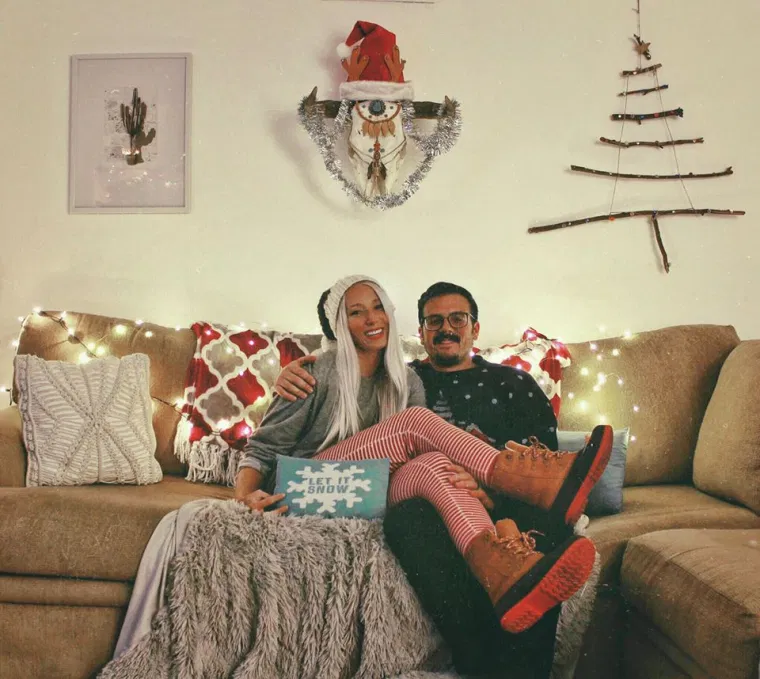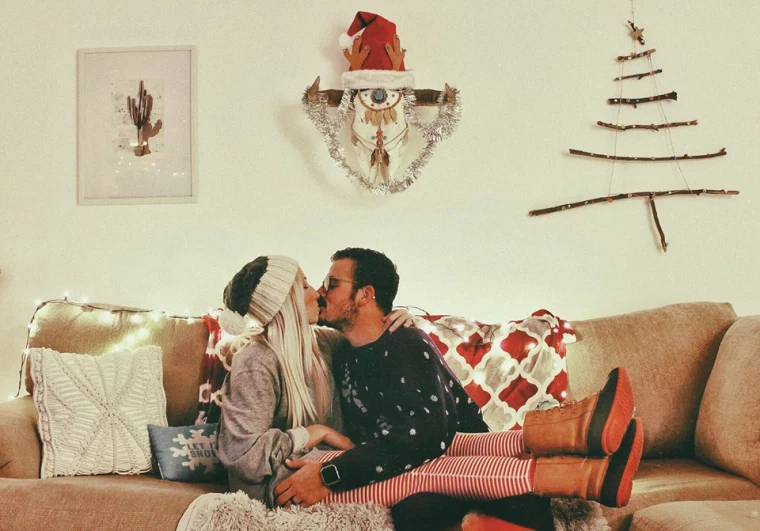 Smooches for the greatest husband ever. He does it all. He flipped this entire house, fixes our cars… fixes his friend's cars (ha!), cooks every meal, and is a spiritual leader that many look up to. I don't know how I got so lucky- but I definitely don't take it for granted.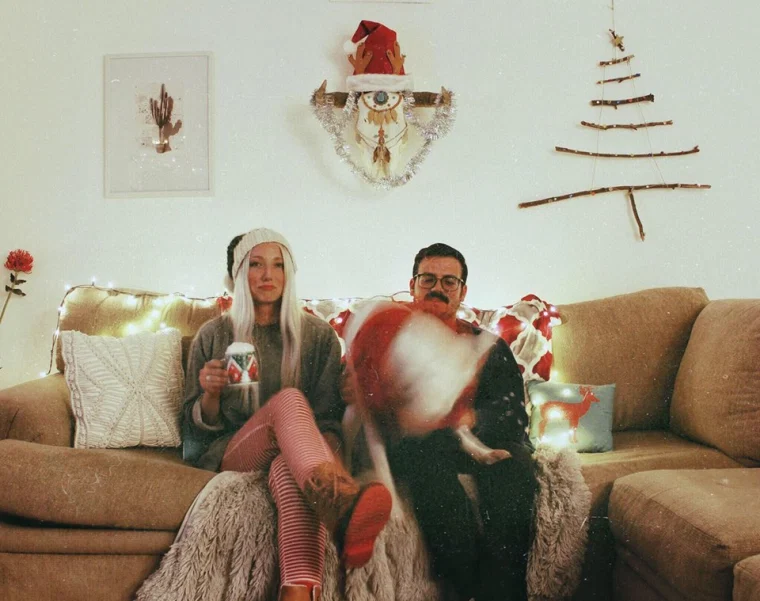 We really wanted Phoebe to be part of the pictures but she wasn't cooperating very well.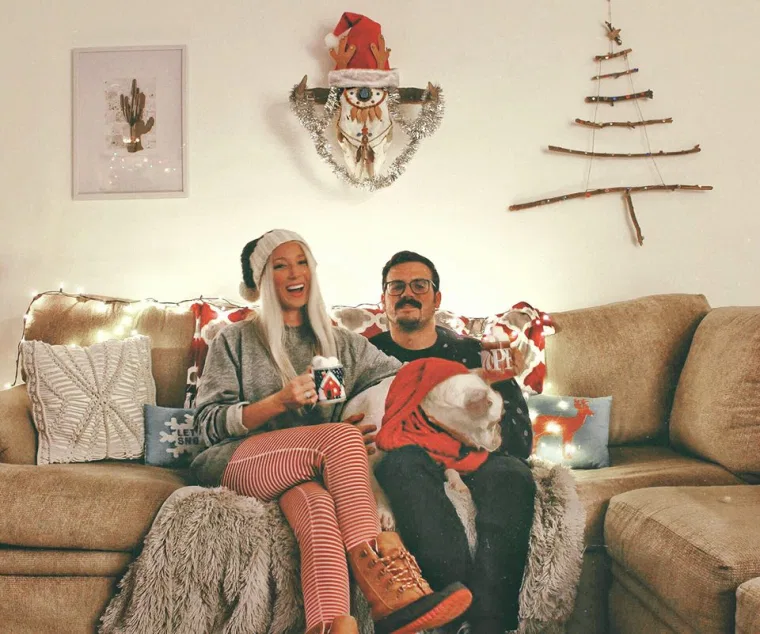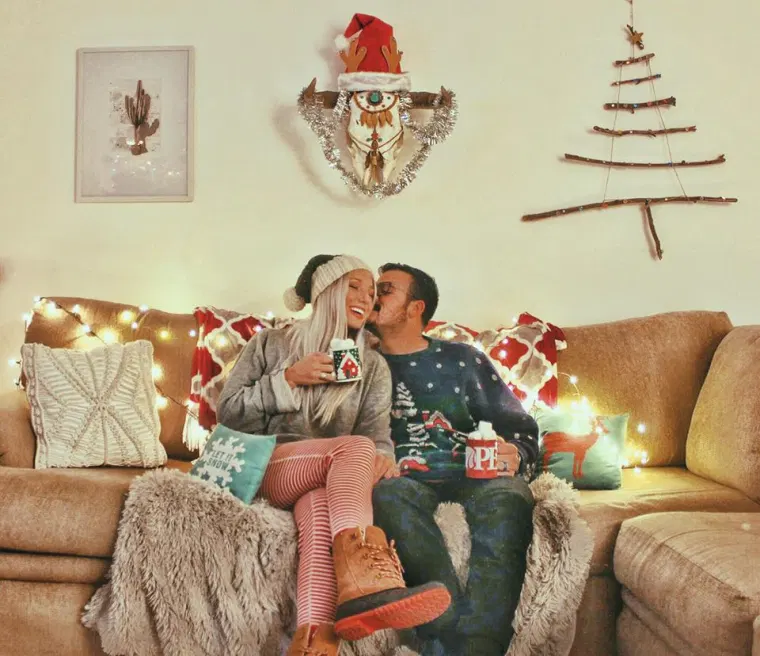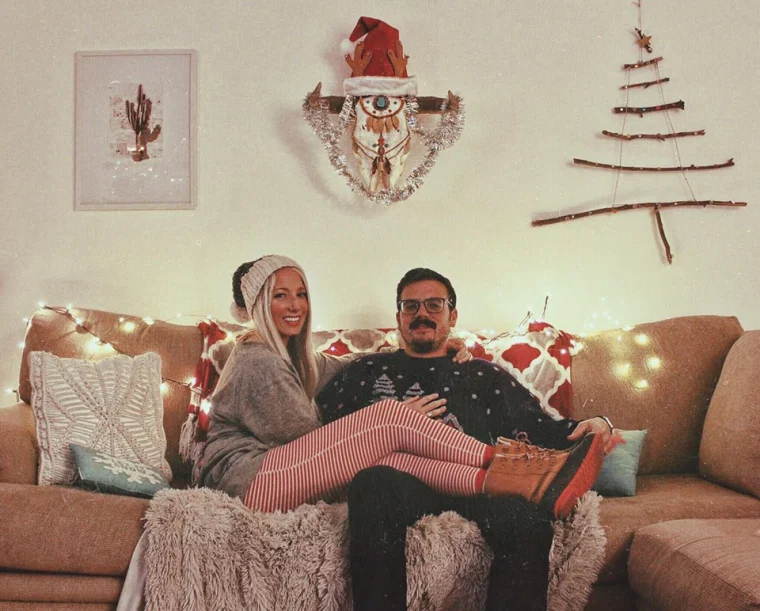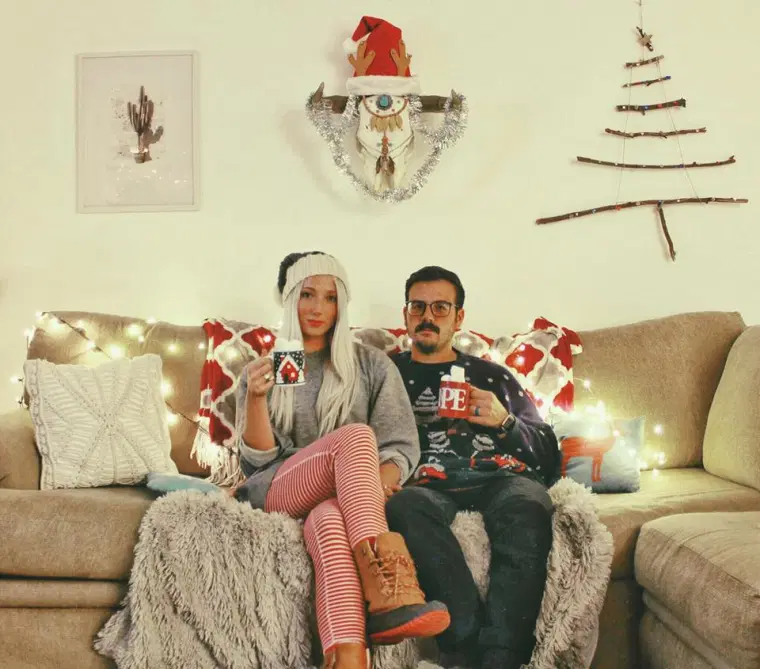 I used apps on my iphone to edit the pictures including Snapseed and Afterlight. I used the Over app to do the wording.
We went all out last year and ordered fancy Christmas cards and mailed them out. It was really fun, but it felt really silly for us to spend that much money- especially since we are on a budget. We decided to go more affordable this year… and more creative.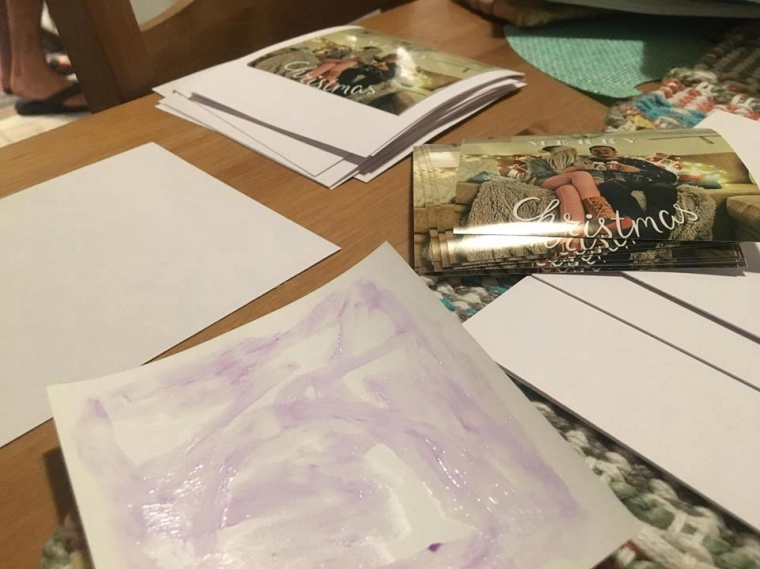 I ordered the picture I chose as a 4×4 from Walgreens. It was SUPER cheap. I then glued them to white card stock and cut them in the shape of polaroids.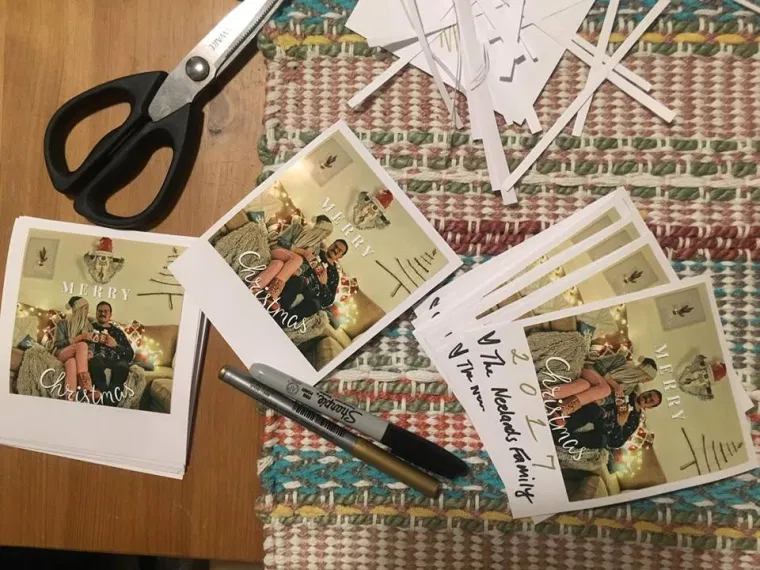 Then I grabbed a couple of sharpies and signed them all. It was easy, unique, and affordable. What more could you want?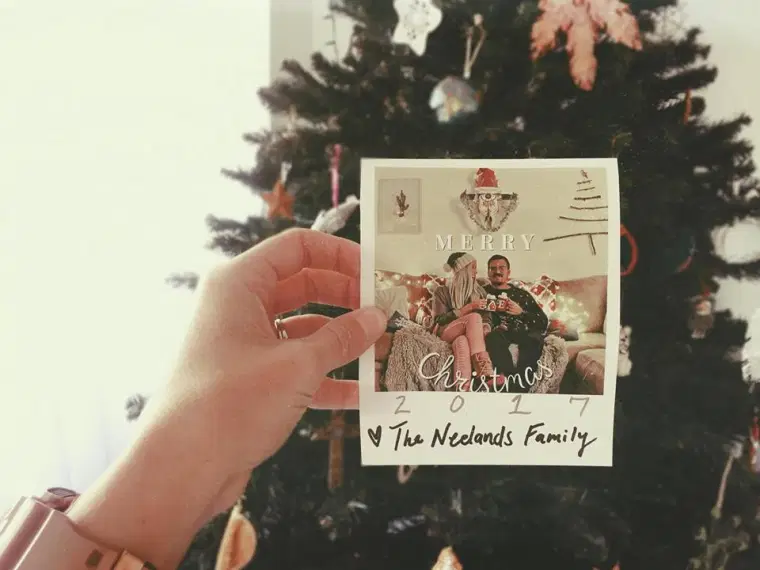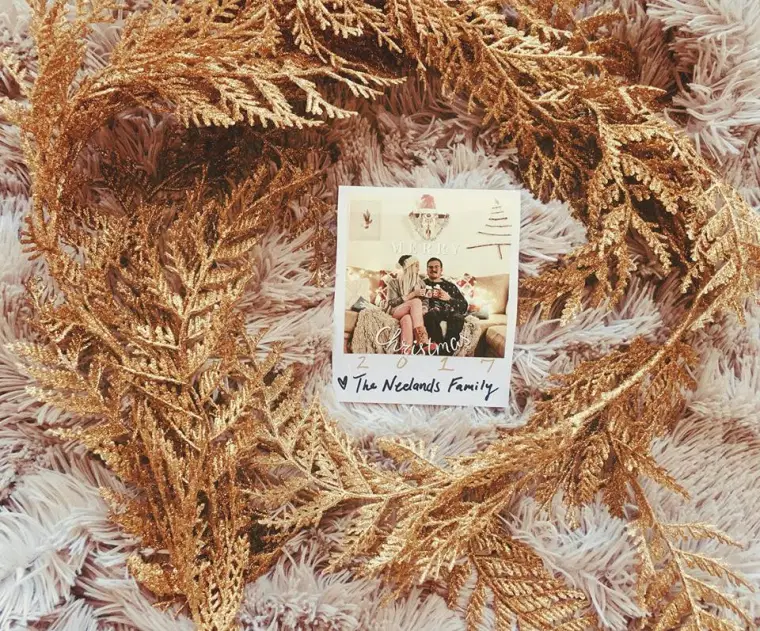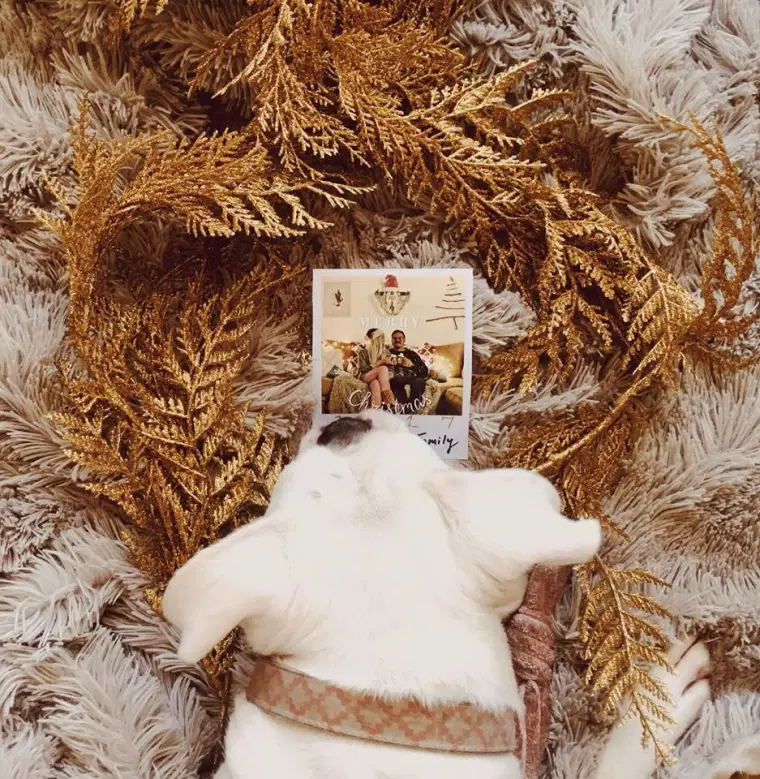 Phoebe always finds a way. Gotta love her.
Hope you were inspired to switch it up a little bit- and know that there's always a cheaper way of doing things… and they sometimes turn out just as awesome.
xoxo & Merry Christmas,
Ashley