Hey all!
I thought I would share with you my April Nature's Beauty Box and give you a detailed sneak peak and review!
Nature's Beauty Box delivers 4-5 non-toxic, cruelty-free, & plant-based beauty products to sample each month. They work with both established and rising brands to help you discover your next clean beauty favorites. It costs $14.99 a month and comes with sample & sometimes full size products so that you can find new brands to incorporate into your clean routine.

Why clean beauty? One of my goals for 2019 is to make the switch to clean skincare and makeup. Honestly, the idea of that sounds expensive and overwhelming, but I really want to lessen the amount of harsh/toxic ingredients I'm putting on my skin and into my body. Those toxic ingredients can cause headaches, migraines, mood swings, fatigue and greater issues over time.
The first step is just discovering clean brands- and there are actually a lot! Most of them are online and not in stores which makes it even more tricky when you don't want to commit to a full size product you may not like. I've been using the Think Dirty app to find new brands and also love the idea of an affordable subscription box that shows up straight to my door.

Let's dive in and talk about what I got in my box and my overall impression. First of all, I love that the box itself is made out of recycled materials. SO awesome. The box also comes with cards for each product explaining the benefits and most of them had a discount code on them too- RAD! I was also SO happy that even though a few of the products were "sample" size… I could still use them many times- they were generous in size!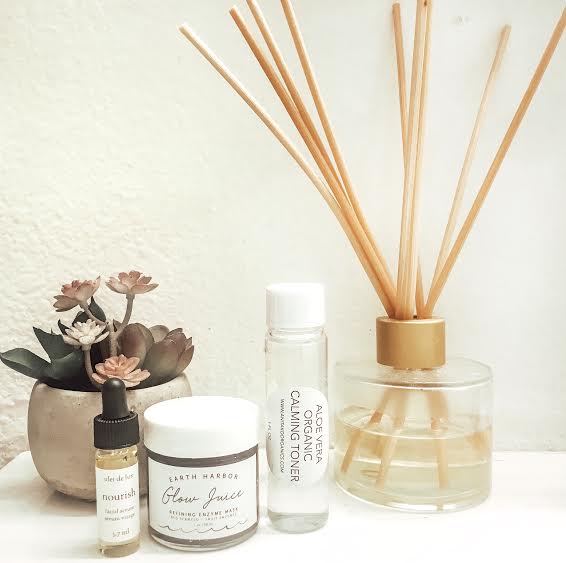 The face products really impressed me. I tested all three of these out by first doing the mask (which I should be able to use at least 5 times). It reminded me of a clean version of the watermelon gel mask that Sephora sells. The toner was very gentle and has a LOT of product. I love that it has Aloe in it- something that is helpful in the process of healing breakouts. The serum was extremely hydrating but didn't leave me oily like some do. I was probably most impressed by the mask and can see myself repurchasing!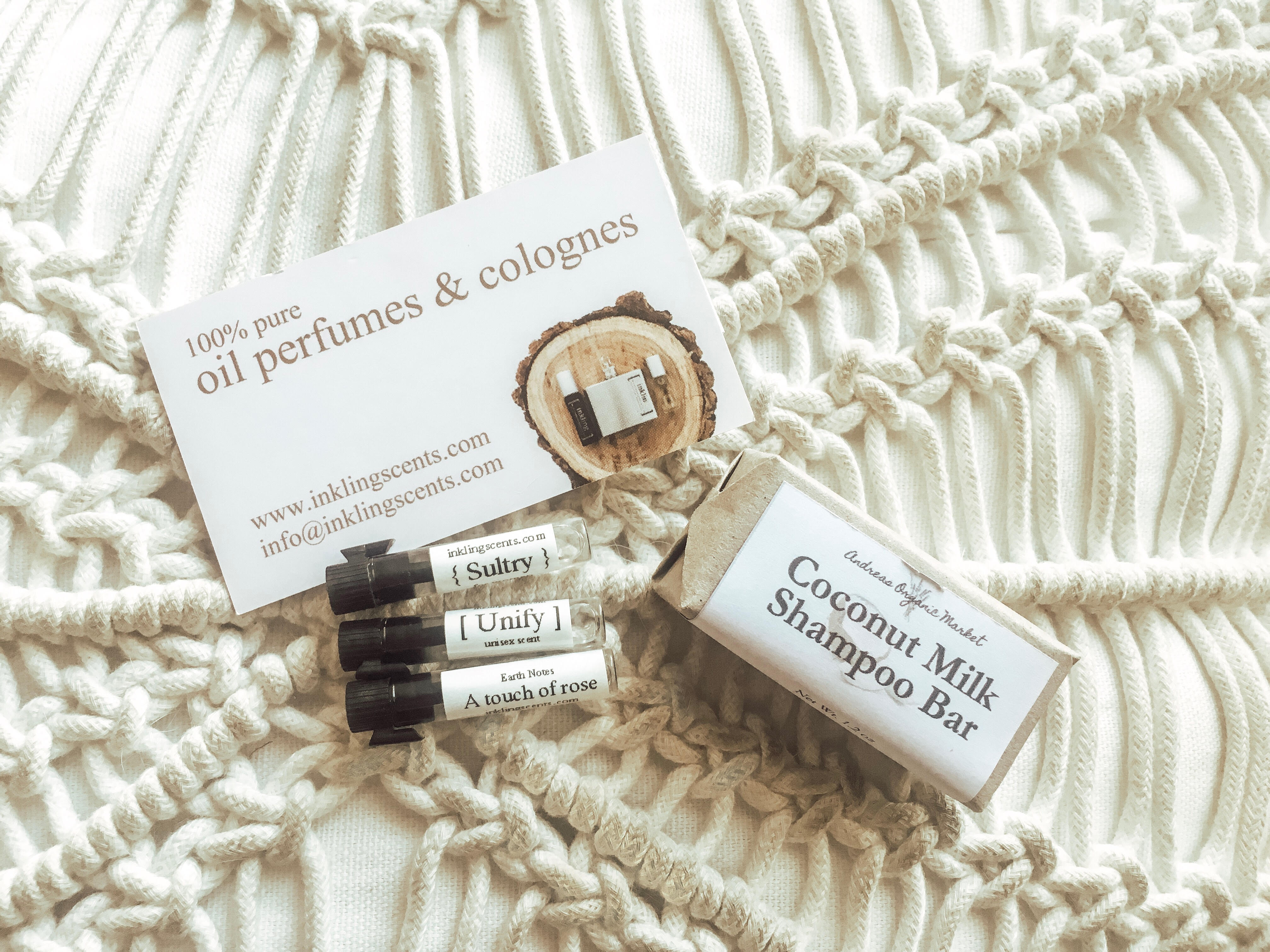 Last year, I made the switch to non-toxic perfumes that are essential oil based. Though I do miss my Chloe perfume, I love that I'm no longer taking in harsh chemicals every day. I tested out the Sultry perfume sample from Inklings and it's SO SO good. It honestly reminds me of my Chloe perfume I used to use. YAY! I plan on testing out the coconut milk shampoo bar when Zack and I go camping this weekend. Again, I'm super impressed with the amount of product I'm getting in these "samples." They also make for great travel products!

I think this would also be perfect to gift your Mom for mother's day! Or just as a gift for anyone. There's a page on their website where you can gift people- how fun!
If you want to try our Nature's Beauty Box, you can use code: NBB15 for %15 off your first month. If you're open to finding cleaner products, I think you will LOVE this box.
xoxo
Ashley