Hey all!
I thought I would round up some of my favorite things I've been loving in March. I feel like I share soooooo many things and I'm always getting so many messages asking for links etc. So, this seems like a simple and easy way to take just a few of those things and give them my gold star approval.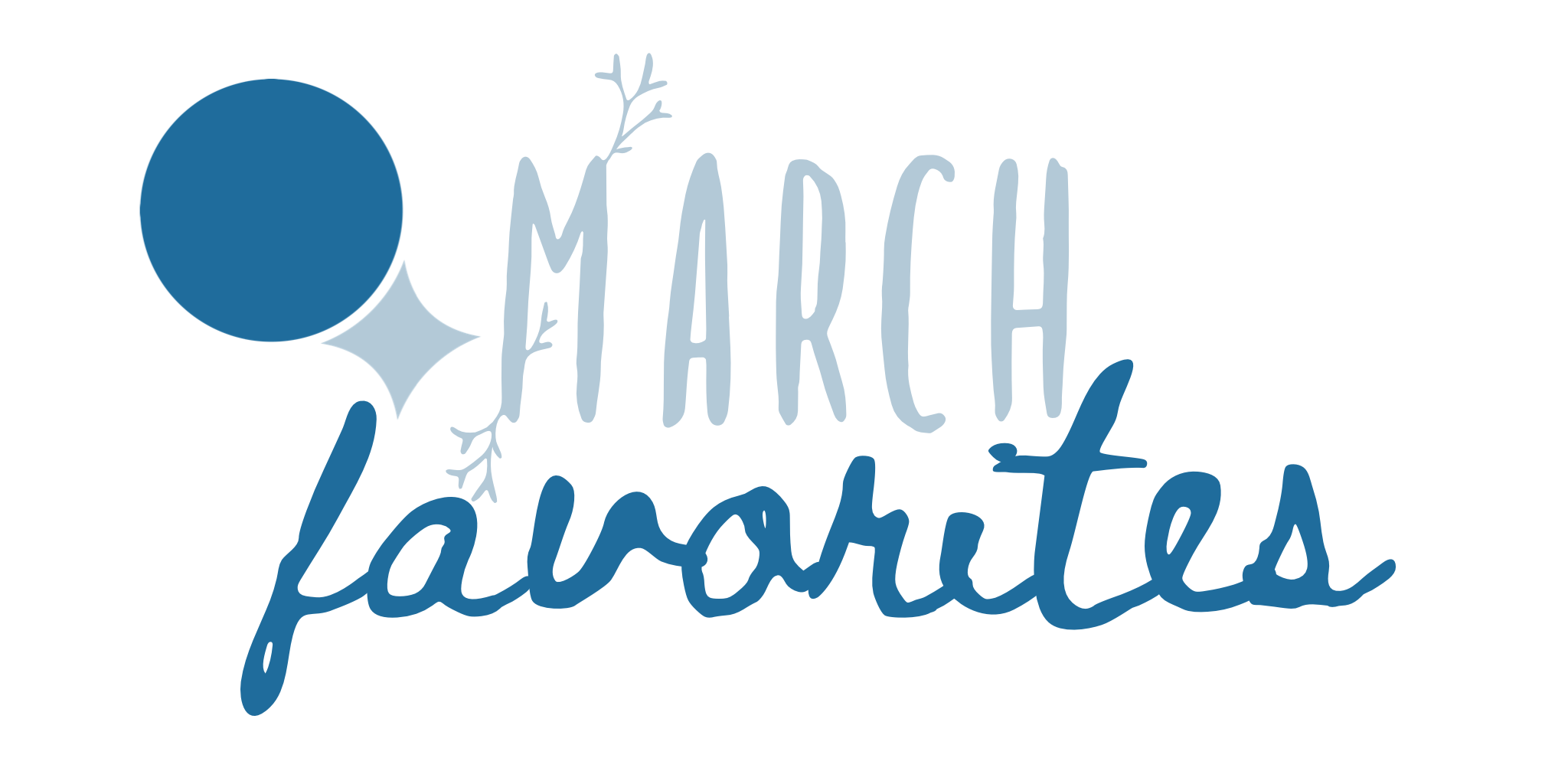 My hope is that you will find a couple of things helpful in your own life. If this seems like something is appreciated, I will do one for each month.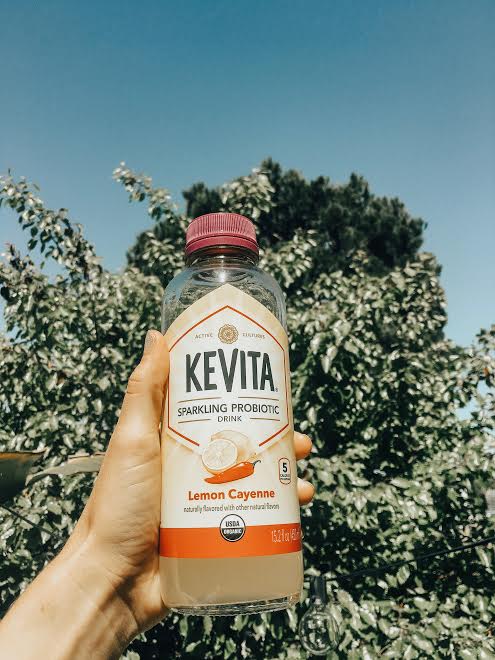 Sparkling Probiotic is pretty much the same thing as Kombucha. This one has a tonnnn of active cultures in it and it's fermented. My acupuncturist said I should not only be taking a probiotic pill, but also eating/drinking fermented products to get my gut health on track. BUT, she said- a lot of people will buy Kombucha's from the store that have WAY too much sugar in them. This one by Kevita is one of the only ones that had next to no sugar in it and I love the combo of the lemon cayenne. You can find them at most grocery stores! Zack and I tried brewing our own for awhile but it was a little much for us with our unscheduled lifestyle.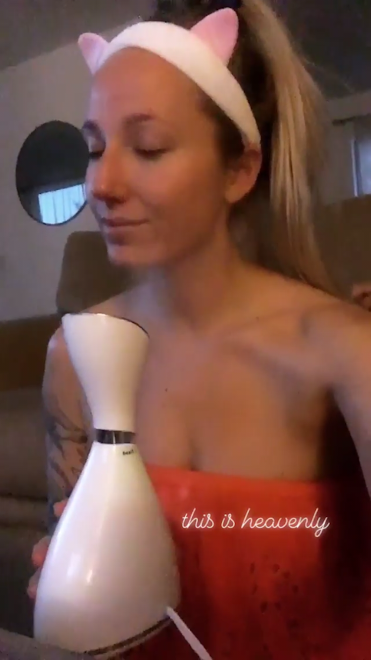 I've been meaning to buy an at home face steamer for sooooo long and finally caved. I found this one on Amazon for a really good deal and decent reviews. I use it about 3 times a week followed by a detoxifying mask. It helps loosen my pores so I can get all that stubborn dirt and bacteria out that may be causing breakouts. It also make my skin so glowy and hydrated.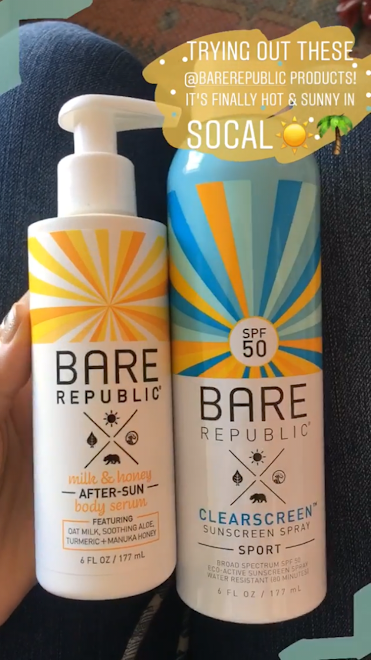 I have a feeling this duo is going to keep me safe from the sun all summer long. I scooped them at Grocery Outlet and I'm pretty obsessed. You will NOT get sunburned with the Sport one– and it has good ingredients! I'm super eager to try other products of theirs.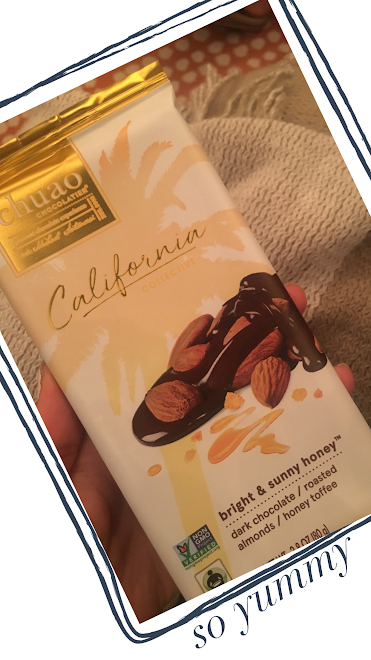 Vegan and delicious. I bought this for a dinner double date at our house the other night. It was a HUGE hit. What's really fun is all the squares have random words on them- it's just fun and so freaking yummy. Like a healthier crunch bar. They have a bunch of them at Grocery Outlet right now. Or you can shop them here! I since then went back and bought more… haha.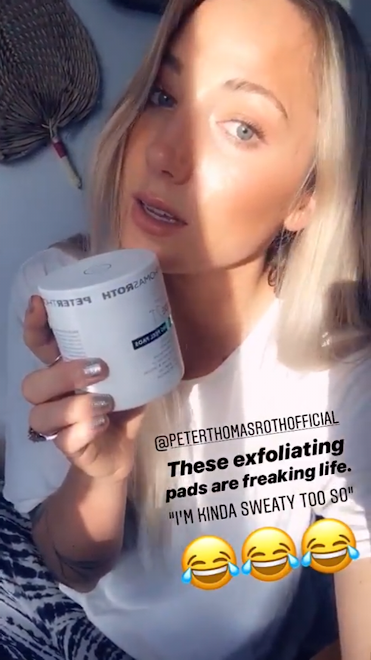 I recently did a collaboration with Peter Thomas Roth… my dream skincare company. I was seriously so pumped. I typically can't afford their products and just felt really blessed to be able to try them out. Out of the 3 products they sent me, I am MOST obsessed with these exfoliating pads. Oh. My. Word. You wipe the pad all over your face. Then you feel a lotttt of tingling. After 3 minutes, you rinse your face off and BOOM… glowy skin and less texture. I swear these are magic. And I'm also sad for the day I run out and will probably purchase them. Sad day for the bank account.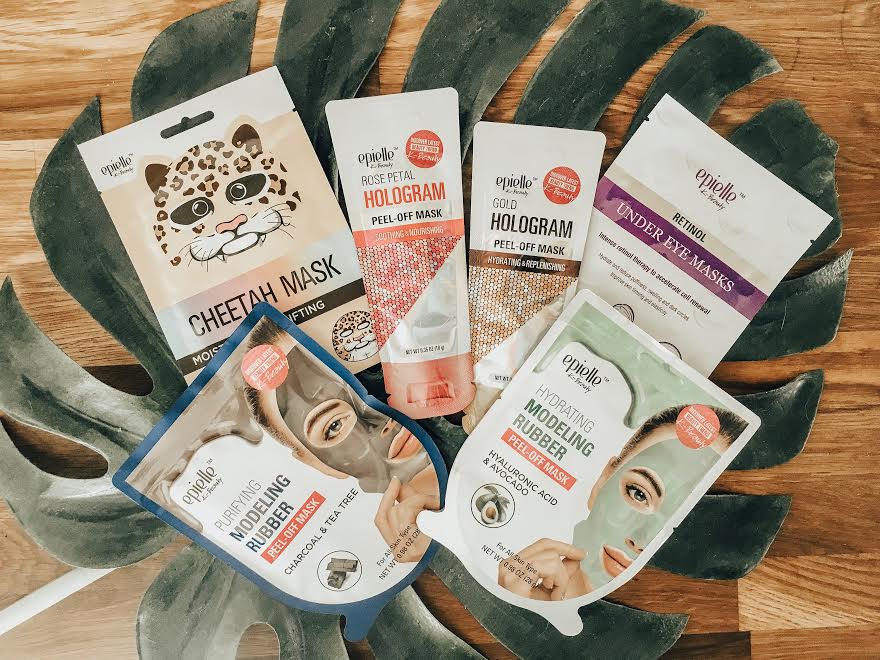 I also collaborated with Epielle Beauty. They sent me so many fun things- I had already been using their nose strips and loving them. But, I think my new fav are these Rubber masks. I really noticed a difference in my skin. I did the Purifying one after steaming my face and WOW. I didn't have a single clogged pore after that. You can order them here! Feel free to use my code: ashley.neelands for 15% off. I don't make any money off of that- but figured I would share the love.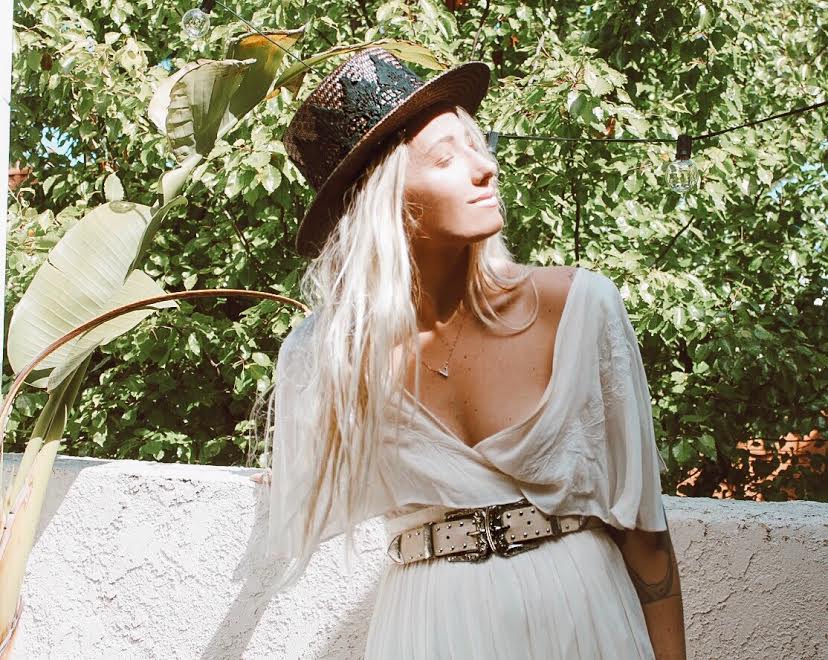 I got a new Peter Grimm hat this month and I'm LOVING it. It's so fun and unique. Needless to say, I've been wearing it A LOT.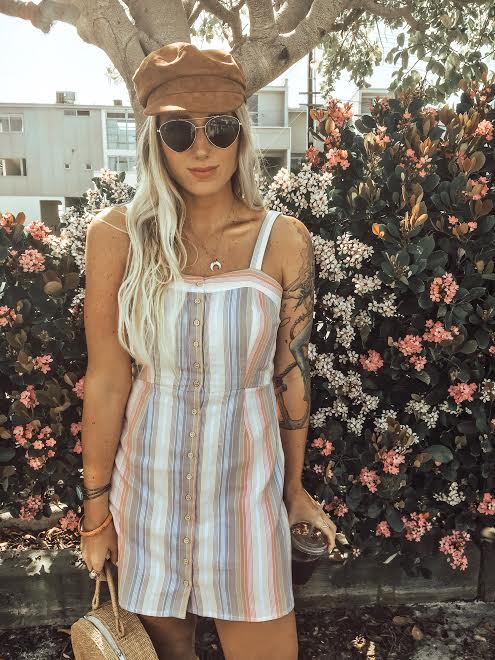 This dress is… literally the bomb. The front buttons all the way dow is giving me major retro vibes along with the stripes. Anyways, I 'm seeing how many times I can wear this without anyone noticing. Ha! Check it out here! It's under $40! And vertical stripes look flattering on anyone.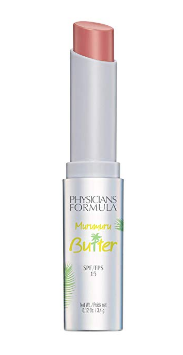 The Physicians Formula Lip Butter in the shade "Soaking up the Sun" is literally a dream. It glides on so smooth with just the right amount of tint. It also has SPF in it. You can snag it here! This was their most popular shade at Walmart and they only had one left. Amazon might be easier (see link).
Well, that's all I got for March. Though I mention a million things on social media that I'm loving, these are for sure my stand outs of the group. Hope you find something you like!
xoxo
Ashley