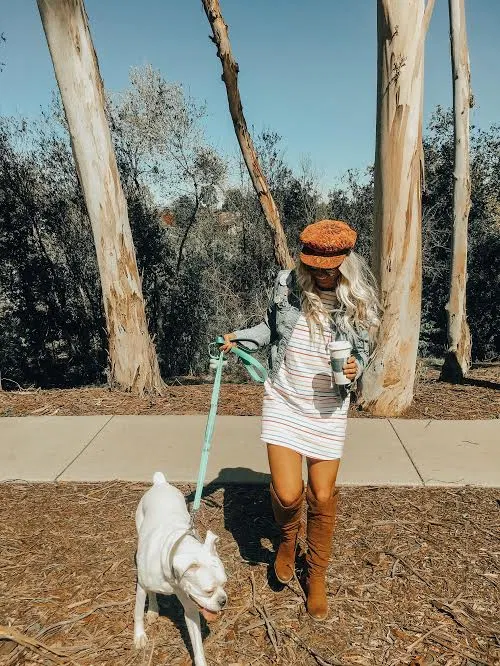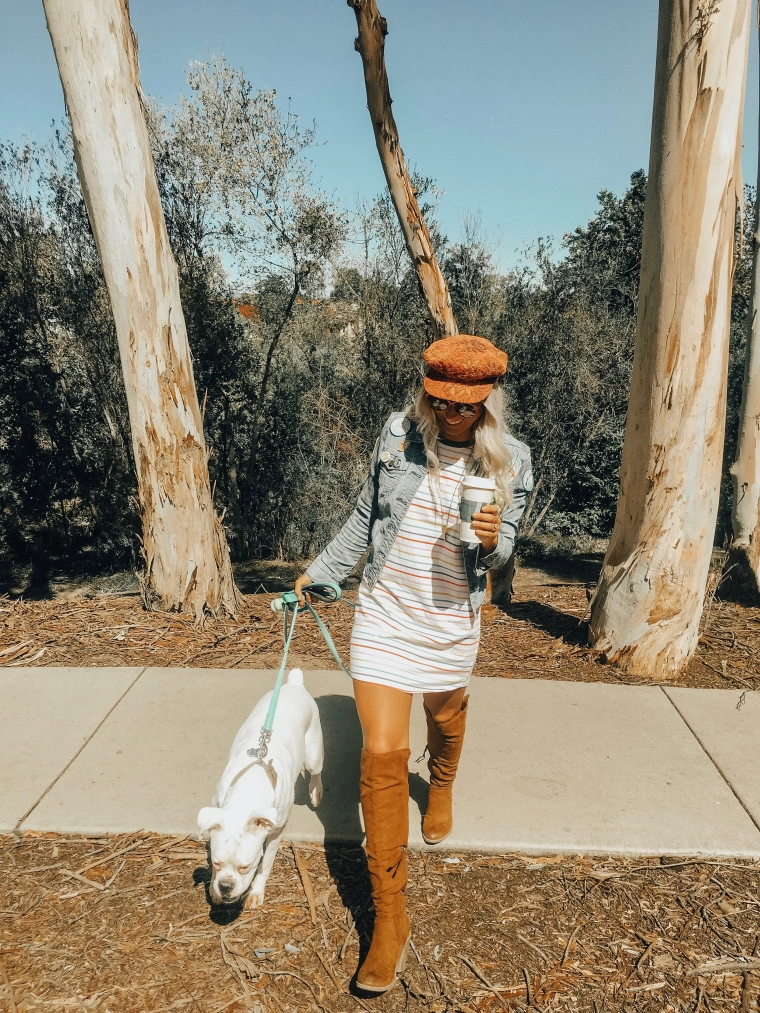 Hey all! After donating a lot of my clothes, and trying to re-wear my clothes more often- I've realized how important it is to get creative and carry your summer staples into Fall. And trust me… it can be done!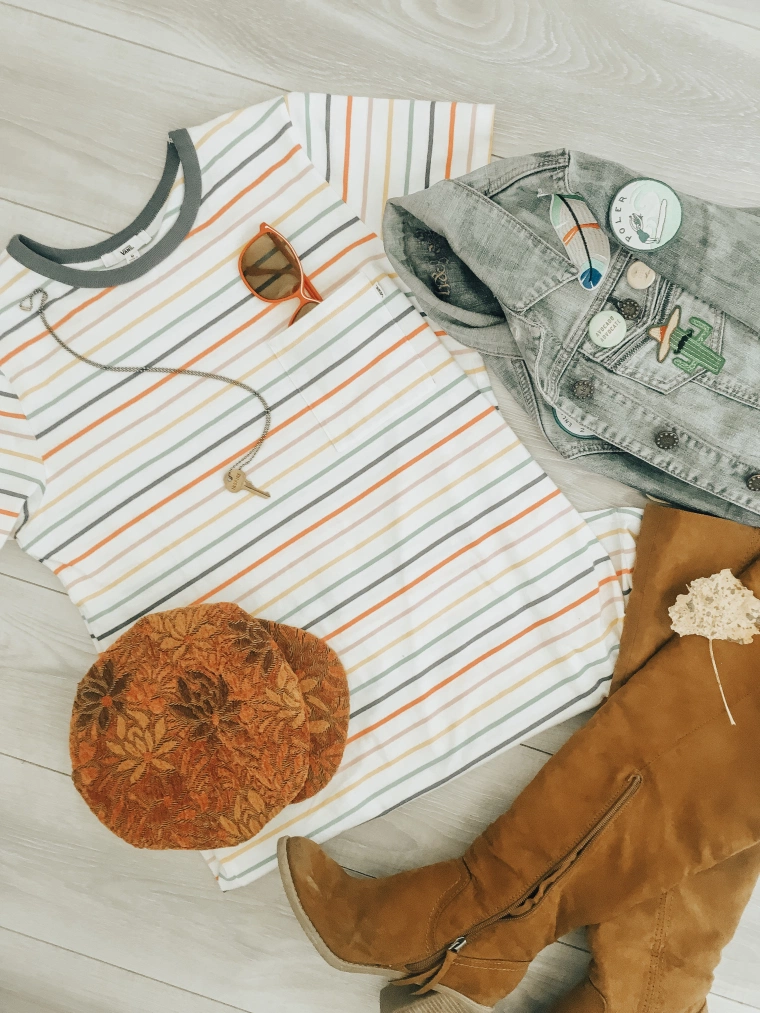 This Vans T-shirt dress is what I would call a summer essential. The white with rainbow stripes and navy lined collar looks great paired with sandals/vans and bikini underneath. But, I also think you can put some thought into your accessories and pull this off as a Fall outfit.

Fall accessories are less about the colors and more about the textures. I threw in some suede knee high boots(Target), corduroy cap(XoXo), and a denim jacket(AG). The combo of the textures and colors immediately gave this get-up all the Fall vibes. I of course had to throw in some retro sunglasses to give it some Ashley flare.
***A fuzzy sweater over top with some colored tights and ankle boots would also work- especially if you live somewhere colder.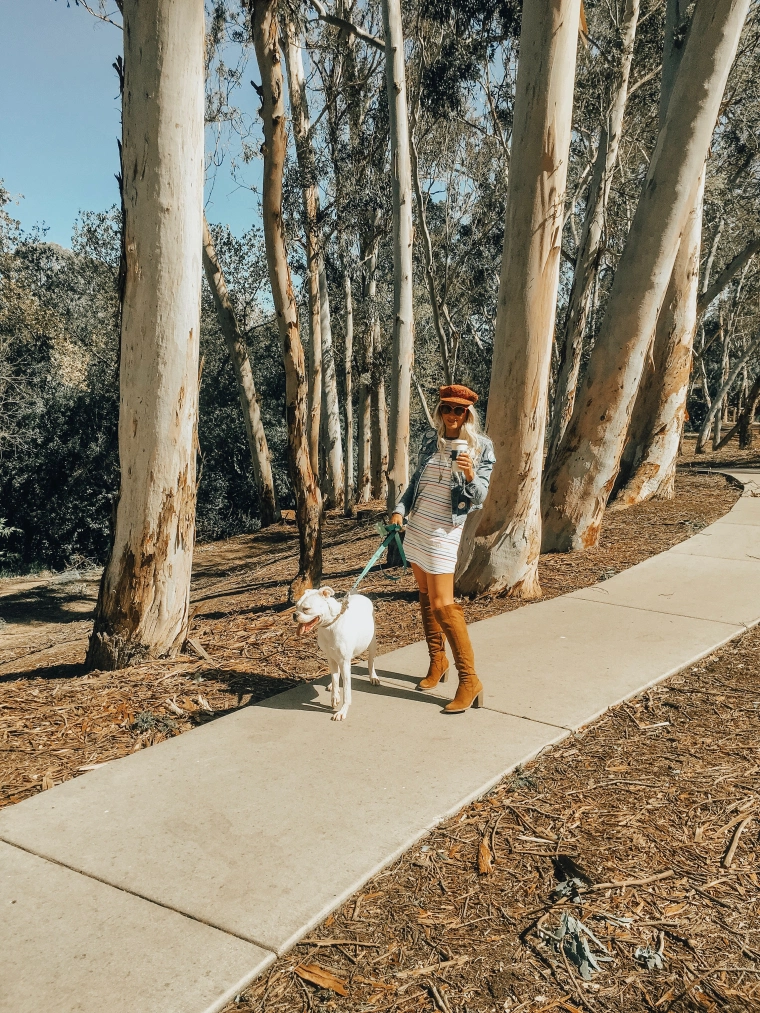 Many will say that white can't be worn after Labor Day, but I'm here to say that's a thing of the past. Major designers and labels are putting out white for Fall and Winter. I'm so glad we can be creative with what we wear and don't have to be tamed by rules.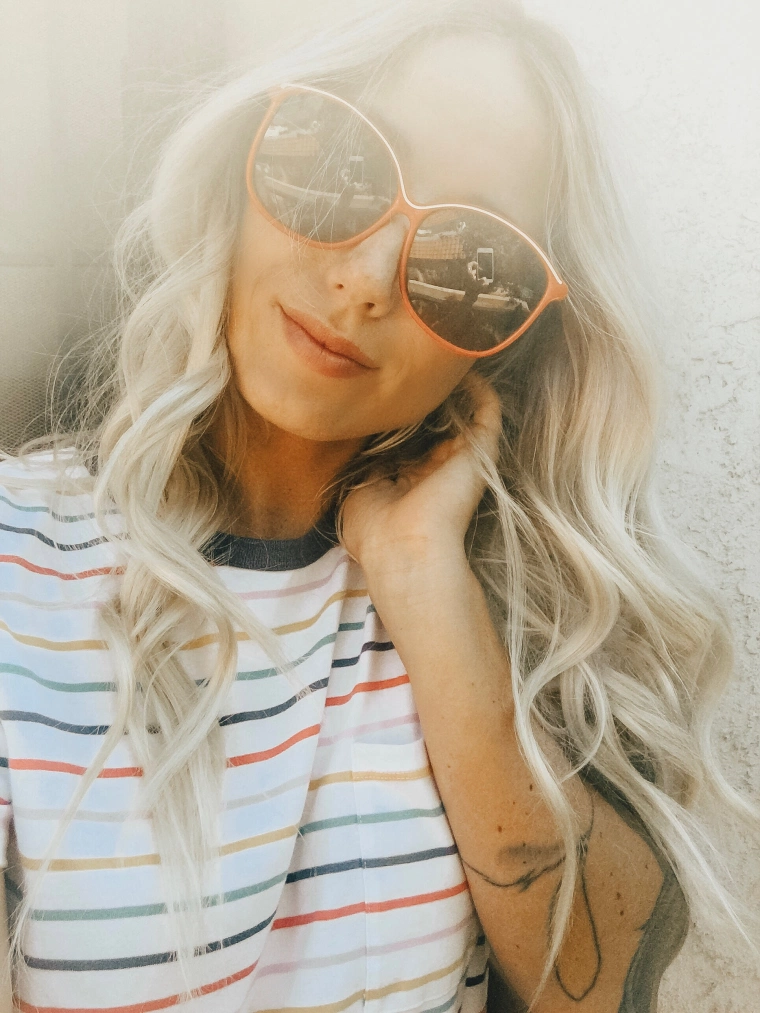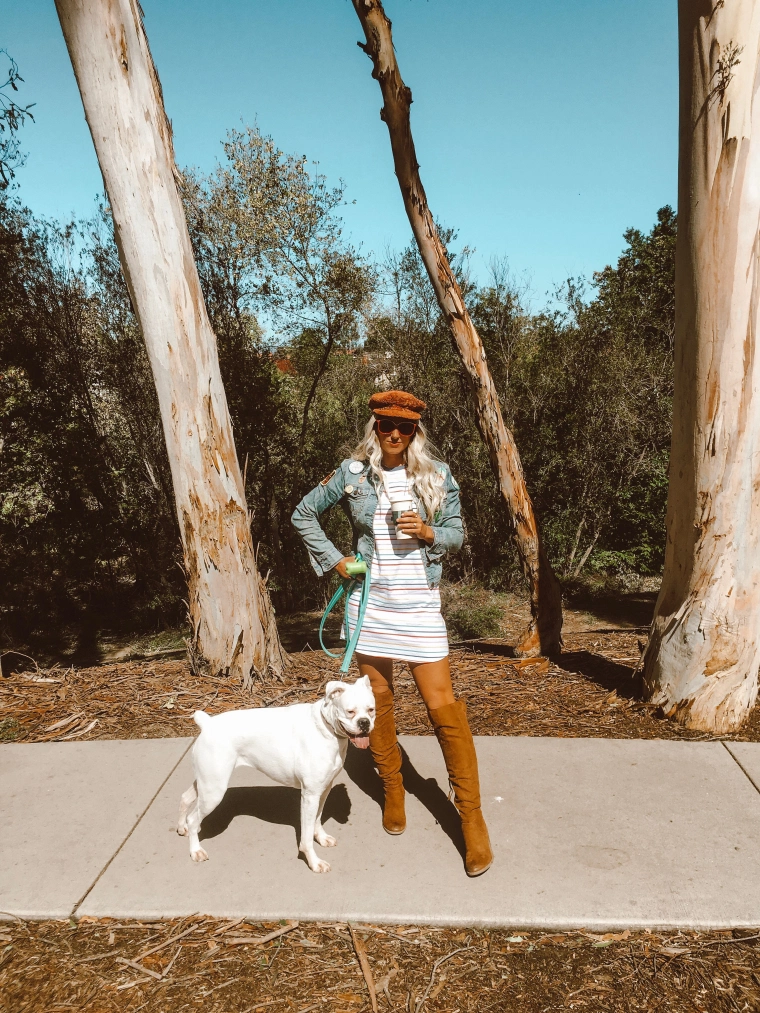 If you're scared to wear white in the winter because you are on the pale side… just use a little bit of self tanner. I love Jergens natural glow for winter time. It's less aggressive than my St. Tropez.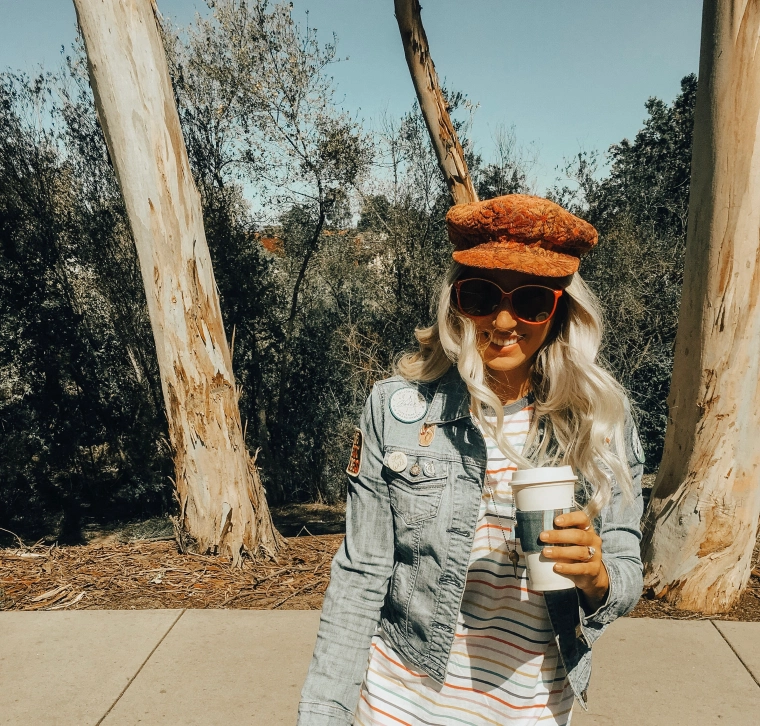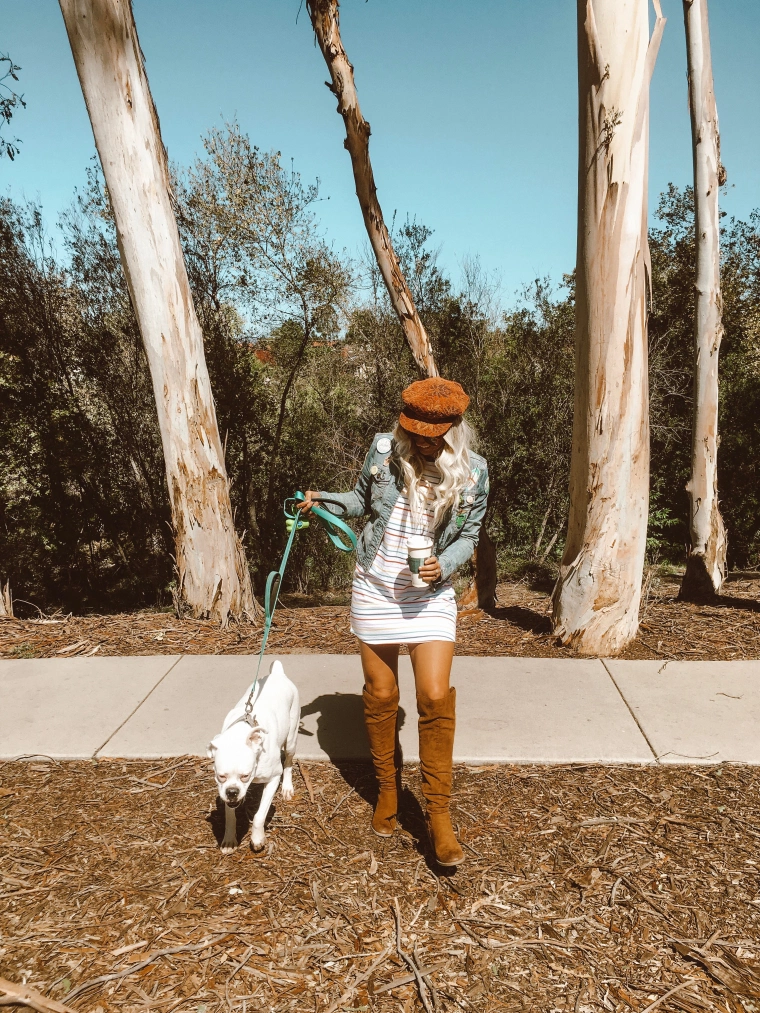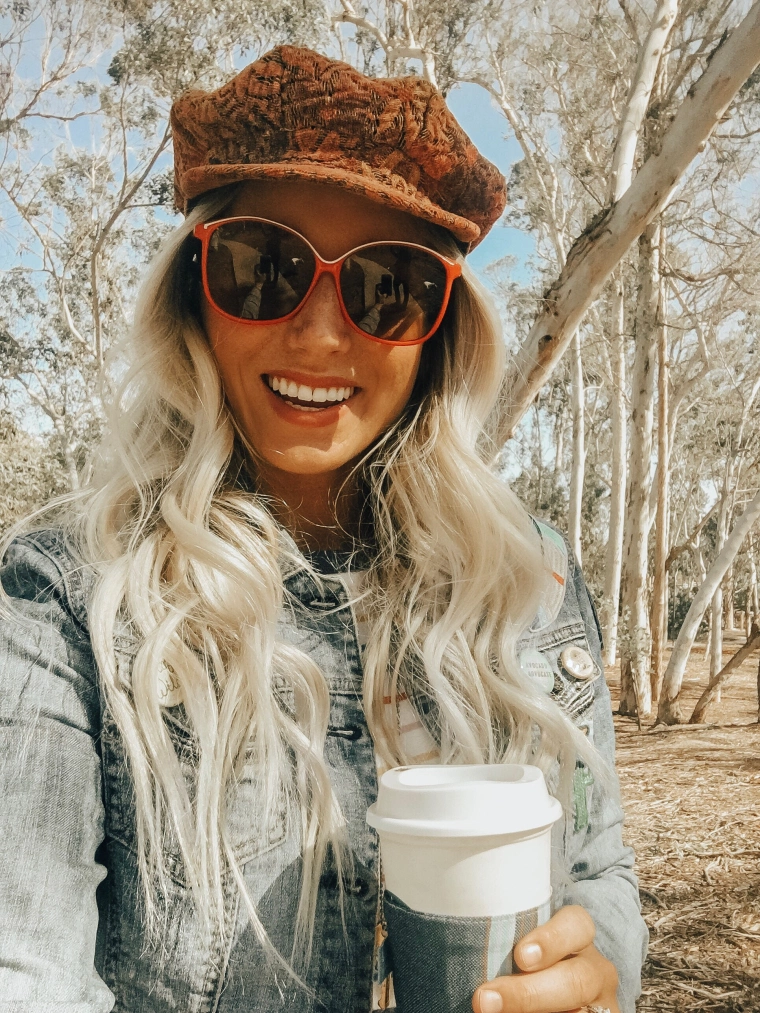 Throw some pins and patches on your denim if you're feeling creative. My favorite pin is my "Avocados Advocate" pin!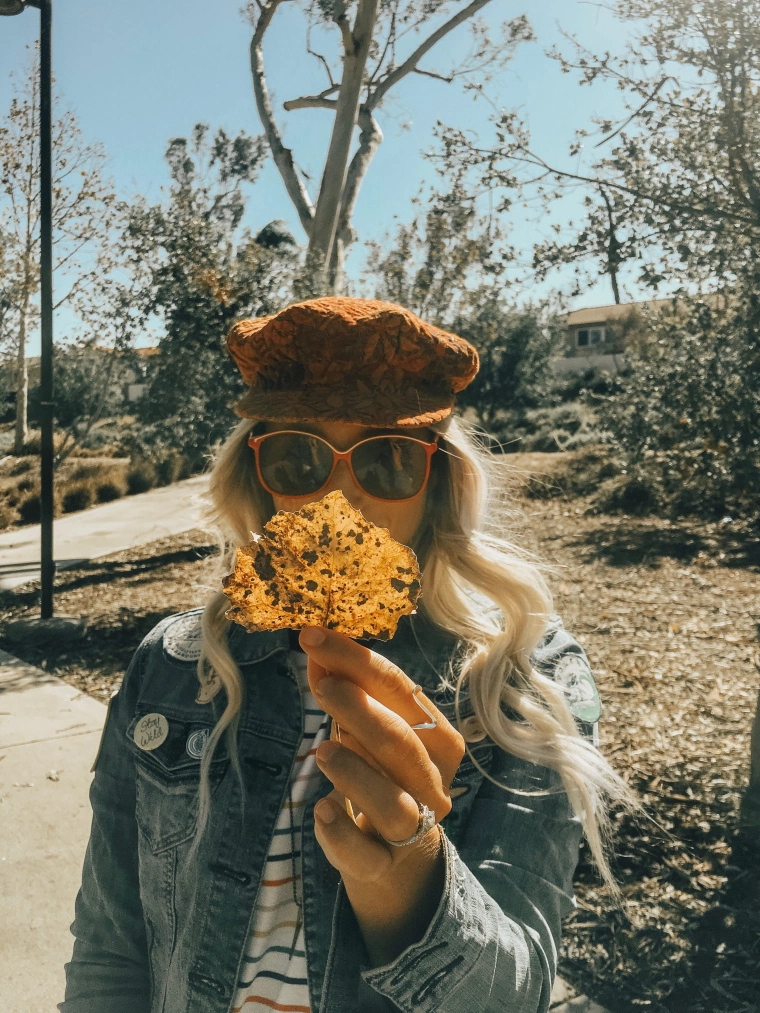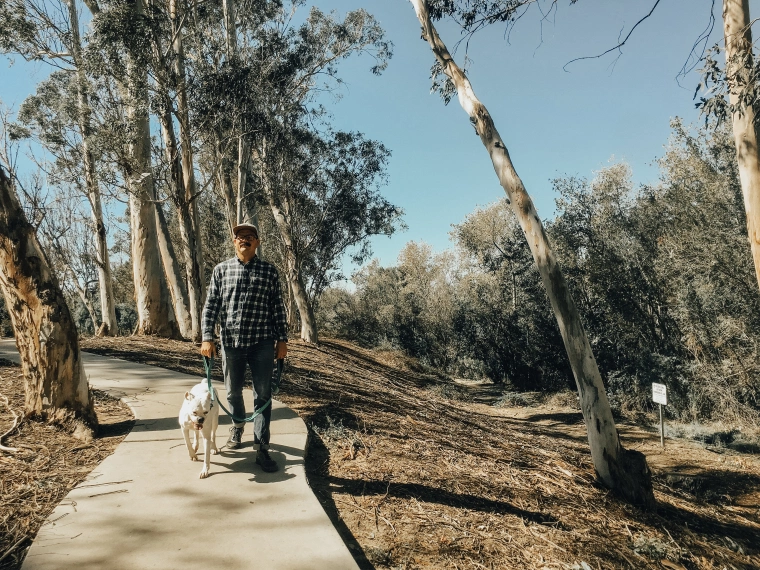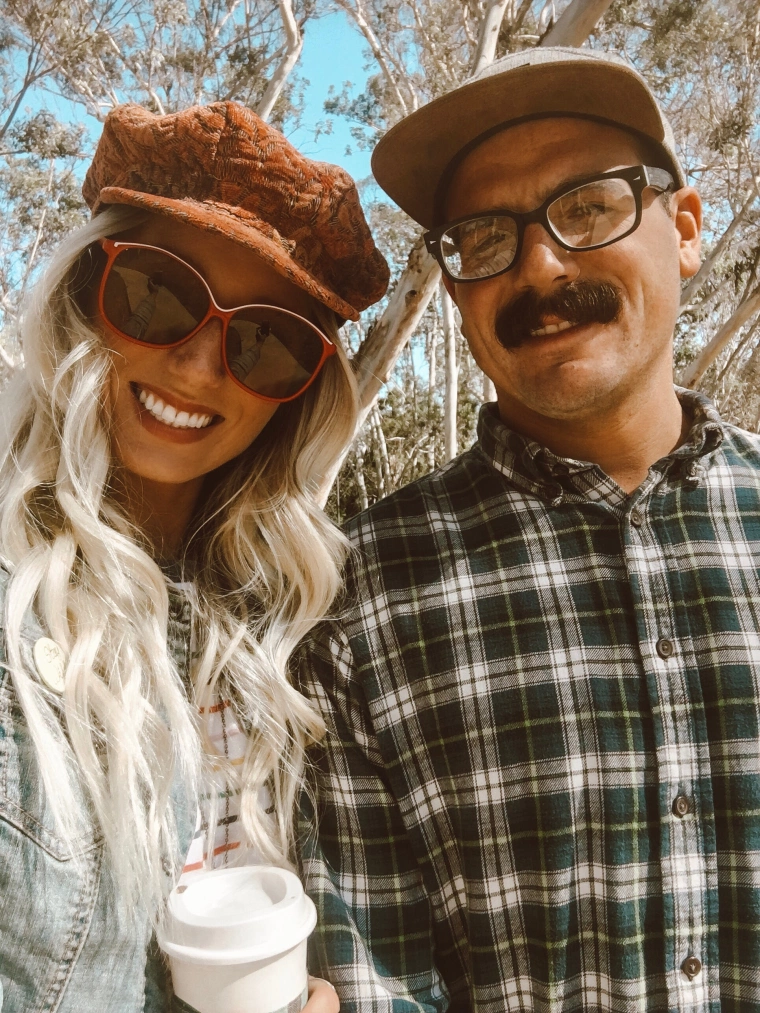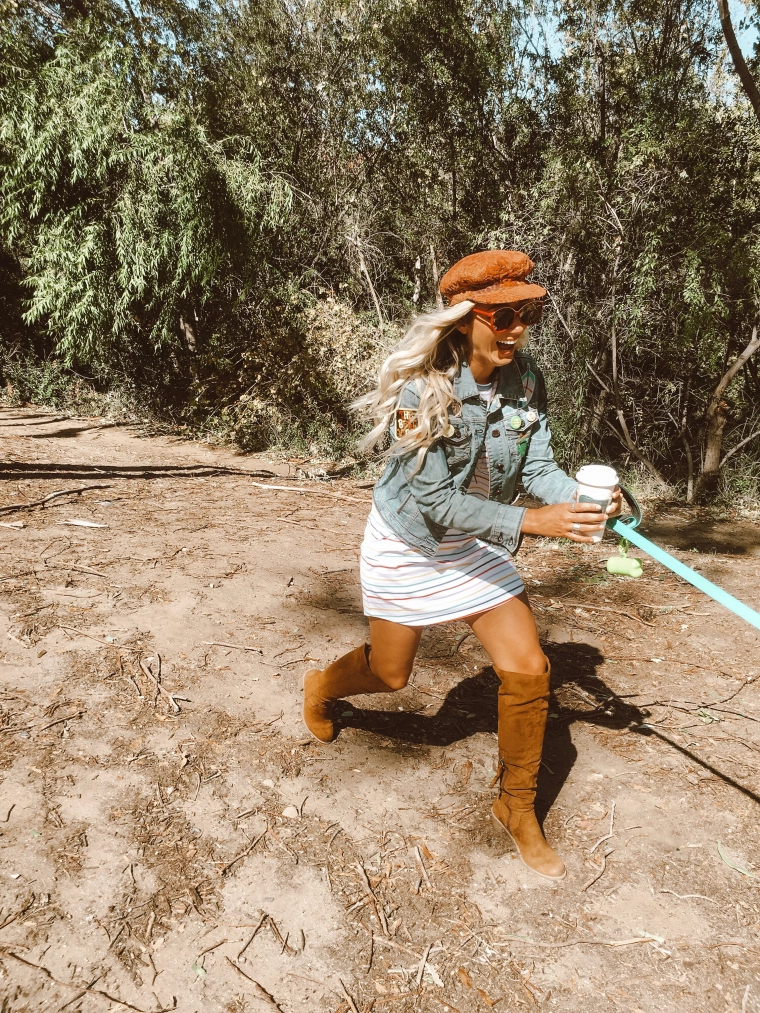 Thanks as always Zack for capturing this great dog-walking outfit. I hope this gives you hope as you look into your closet this Fall. The options are truly endless!
xoxo
Ashley